The family of a New Jersey grandmother who was dependent on an electric-powered oxygen tank says she died Thursday afternoon after her electricity was disconnected for nonpayment.
Linda Daniels, 68, was on hospice care and needed the oxygen to survive because she suffered from congestive heart failure. Her family told NJ.com that the power in her Newark, N.J., home was turned off by Public Service Electric & Gas (PSE&G) around 10 a.m. Thursday morning; Daniels died at 4:23 p.m. that day of heart failure.
The temperature in Newark was in the 90s Thursday afternoon, on what her daughter describes as "the hottest day of the summer." Her family members said the heat only added to the trauma.
"She was trying to catch her breath—she was gasping for air," Daniels' 28-year-old granddaughter, Mia, told NJ.com. "She suffered and she passed right in front of us. She was gasping until the time she died."
Daniels' daughter, Desiree Washington, told NJ.com that she spent the afternoon applying ice packs to her mother's sides and fanning her in an attempt to keep her cool.
G/O Media may get a commission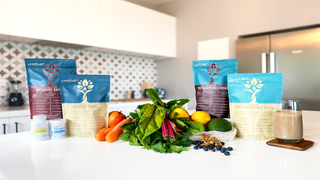 Washington said Daniels had just paid $500 to the company two days before and provided proof of that payment to NJ Advance Media, the parent company of NJ.com. Washington said she and other family members called PSE&G throughout the day, pleading with them to turn the power back on.
"She had just paid $500 two days before," Washington said. "And she's a senior. We asked them, 'Why are you turning off her electric at the pole?'"
"We made numerous calls. We have a large family and everyone in our family was calling. They told us they would be rolling a truck. The truck did not come until the next day."
PSE&G issued a statement on Sunday and said the power to the Daniels home was disconnected "due to lack of payment over several months."
Jim Namiotka, a company spokesman, said: "As part of our policy, PSE&G had notified this customer numerous times that their account was in arrears and that they would be scheduled for a service termination unless the account was made current."
Namiotka told NJ.com that the family did not notify PSE&G of Daniels' medical condition until after the power was shut off.
Washington disputes that, saying family members as well as hospice workers had informed the company in writing about her mother's medical issues.
"We are reviewing our records to determine what transpired. We encourage customers who have medical issues to contact us so that we can note their circumstances on their accounts," Namiotka said.
Daniels' family also denies she was behind on her bill.
Washington told ABC7NY that she is considering legal action against PSE&G, but right now her main focus is her mother's funeral on Wednesday.