Editor's note: Read part 1 and part 2 of the series.
Just days after Aaron Alexis killed 12 people and injured three others in the Washington Navy Yard shooting, it was revealed that he had suffered from severe delusions in the months leading up to the tragedy. Ultimately, his paranoia would get the best of him.
Clearly, African Americans are not immune to mental illness. We, too, face mental-health issues that lead to and stem from gun violence. According to NAMI, or the National Alliance for Mental Illness, blacks are disproportionately more likely to face social circumstances that increase their chances of developing a mental illness. For instance, African Americans are more likely to be the victims of gun violence, and a 1999 study suggested that 25 percent of African-American youths exposed to violence met diagnostic criteria for post-traumatic stress disorder. The psychological trauma of gun violence may lead some children to arm themselves "for protection," or desensitize them so that they feel less hesitation about engaging in violent acts.
This problem is compounded by three critical factors: There is a stigma around mental-health treatment in African-American communities; members of those communities receive less accurate diagnoses of mental illness; and, most important, financial resources are not always readily available for us to seek treatment. 
We can and must act now to address these foundational problems. First, we must erase the stigma that prevents affected people from seeking treatment. It should be seen as a sign of strength for a person to recognize that he or she has a problem that needs to be addressed. Although we have traditionally relied on our families, friends and faith leaders to guide us through challenges, we also have to engage mental-health professionals who can provide their expertise to ensure that we get the necessary treatment.
Still, even African Americans who seek professional help, experts say, eventually drop out or attend fewer sessions because of the lack of cultural awareness among physicians. However, to build our confidence in mental-health professionals, we must demand more accurate treatment. This means doing our part to encourage more African Americans to become health care professionals. 
G/O Media may get a commission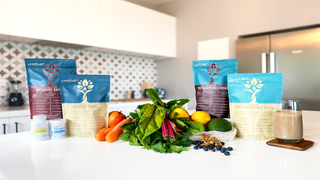 According to data collected by NAMI, fewer than 5 percent of psychiatrists, psychologists and social workers are African American. By building a greater pool of African-American mental-health professionals, we reduce the opportunity for cultural bias that leads to misdiagnosis.
African Americans must also have access to affordable health care. Too many in our community are uninsured and living below the poverty level, putting them at a disadvantage in accessing mental-health and other medical treatment. During this season of open enrollment for the Affordable Care Act, we must make certain that everyone in our community is covered and getting the necessary help and support.
In addition to doing preventive work, we must keep guns out of the hands of people with serious mental illness. In the days after 20 children and six adults were gunned down in a Connecticut school, President Barack Obama asked Congress for comprehensive gun-control legislation that pushed for the mental history of gun buyers to be included in the background-check system.
While the number of mental-health records available to that system has increased by 800 percent since 2004, a recent report by the Government Accountability Office (pdf) found that there are still 17 states that have made fewer than 10 mental-health records available. Moving forward, we have to ensure that reliable data on prohibited purchasers is available to the background check.
The NAACP is calling for federal restrictions of gun purchases by people with serious mental illnesses. At the same time, we call for fully funded federal incentives for states to provide the National Instant Check System with information about gun buyers' disqualifying mental-health conditions. State and local governments should also adopt legislation that provides mental-health and counseling services for the victims of gun violence and for offenders.
Our nation cannot stomach another mass shooting like the one we saw play out in Washington, D.C., where a dozen lives were taken by a troubled man who needed help for his mental illness. We cannot allow children, who are often the victims of gun violence, to suffer without treatment. We can change the tide of gun violence in this country by improving our nation's mental health. 
Shavon Arline-Bradley is senior director of health programs at the NAACP. Follow her on Twitter.