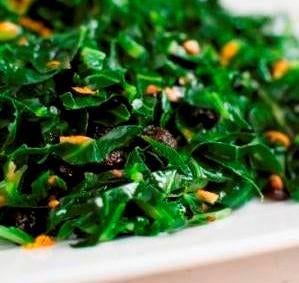 In response to some of the worst economic times since the Great Depression, I'm excited to launch my "grow. cook. grub." series. With unemployment climbing, diet-related illnesses increasing and health-care costs skyrocketing, more and more people are looking to feed themselves healthfully, simply and cheaply. Using my family and community as an example, I will show readers how easy it is to cook health-promoting, delicious and inexpensive meals all year using food from my home garden, CSA and local farmer's markets.
Oscar Grant Greens
Yield: 4 to 6 servings
Soundtrack: "30 Cops or More" by KRS-ONE from Edutainment and "Black and Blue" by Brand Nubian from In God We Trust
Dedicated to Oscar Grant III, Adolph Grimes III, Sean Bell and countless others.
Simple Stock
Yield: about 1 1/2 quart
Soundtrack: "Home" by The Modern Jazz Quartet from Blues At Carnegie Hall
This stock is all-purpose and can be used whenever a vegetable stock is called for. In addition to the suggested ingredients below, you can add the tough stems and trimmings from leafy greens and other vegetables.
2 large onions, quartered (include skin)
1 large carrot, thinly sliced
4 celery ribs, thinly sliced
8 ounces button mushrooms, thinly sliced (stems included)
1 whole garlic bulb, unpeeled, broken up and smashed with the back of a knife
2 bay leaves
3 sprigs fresh thyme
1/2 teaspoon salt
1/8 teaspoon cayenne pepper
9 cups water
• In a stockpot over medium-high heat, combine all the ingredients, bring to a boil, reduce heat to medium-low, and simmer, uncovered until the vegetables are meltingly tender, about 1 hour.
• Strain the vegetables, pressing down on them to extract all their liquids. Discard (and compost) the cooked vegetables.
Bryant Terry is an award-winning eco-chef, food justice activist, and Food and Society Policy Fellow. He co-authored Grub: Ideas for an Urban Organic Kitchen (Tarcher/Penguin), and he is the author of the forthcoming Vegan Soul Kitchen: Fresh, Healthy, and Creative African American Cuisine (Da Capo/Perseus March 2009).