An Oregon police officer who outed his chief for making racist remarks in response to a black woman's complaints is now claiming that he and his family are fearful for their lives, Agence France-Presse reports.
Clatskanie, Ore., Police Officer Dustin Alex Stone says that he has received death threats from the community and has been racially abused since he and fellow Officer Zack Gibson filed a complaint against their chief, Marvin Hoover, earlier this year.
"Just yesterday, one of the local business owners said he wanted to take me into the woods and shoot me in the head. Another said he wanted to string me up by a noose," the 36-year-old officer told AFP. "People are emailing me saying they hope I get shot in the head.
"My wife got run off the road twice … and my three children are scared," Stone added. "I feel like people are telling me to leave."
Stone said that he and Gibson decided to come forward in August after watching Hoover pound his chest and howl like a monkey while being told about a complaint by a black suspect.
G/O Media may get a commission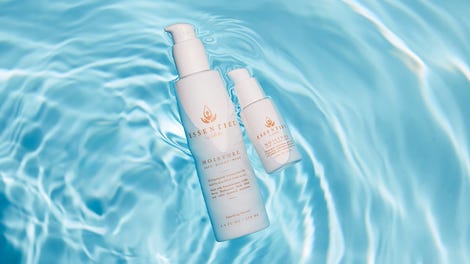 20% off
Essentiel by Adele
"We were just completely at a loss for words," Stone said. "I was raised to believe that everyone is created in God's image … and I won't tolerate anyone, especially if they are in power, treating people as if they are less than human."
Stone said that when he expressed his confusion over Hoover's reaction, saying that the black woman in question had been injured, Hoover simply responded, "That's what they deserve."
Hoover was ultimately placed on paid administrative leave and soon retired.
Stone said that he has received support from his fellow officers in Clatskanie and across the country, but his own community hasn't been so supportive. Still, Stone, who is white, doesn't regret taking a stand.
"I want people to understand that the majority of police officers are not racist," he said. "We really do care about everybody."
Read more at Raw Story.