An Oregon police chief who was placed on administrative leave amid a racial controversy has resigned. He had reportedly made racist remarks on learning that a black woman threatened to file a discrimination lawsuit.
According to KOIN 6, Clatskanie Police Chief Marvin Hoover had been on administrative leave since August after Officer Dustin Alex Stone, a member of the Police Department in the small northern Oregon town, alleged that Hoover began imitating a monkey during a debriefing regarding a complaint from a black woman.  
Stone said that while he was reporting to the police chief that the woman was threatening to file a discrimination lawsuit, the chief reportedly began acting like a monkey and making monkey noises.
"I relayed several of the arrestee's remarks such as, 'When you look at me, my black and my nappy hair, all you see is animal,'" Stone wrote in his official report to the Oregon Department of Public Safety. "Chief Hoover interrupted me and said, 'That's what she is.'"
Stone's report continued: "Chief Hoover then began to act like a monkey. Chief Hoover placed his hands in his armpits and began scratching them. Chief Hoover also started making loud monkey sounds: 'Hooo … hooo … hooo … hahahaha … hooo … haaah.' While Chief Hoover was scratching and chanting, he started to move around the room, in a dance or jumping fashion. While jumping and moving about the room Chief Hoover momentarily beat his chest like Tarzan."
G/O Media may get a commission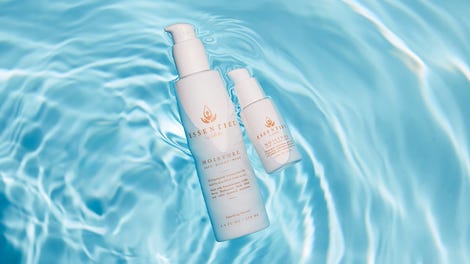 20% off
Essentiel by Adele
Stone also claimed in his report that the chief broke into the Confederate song "Dixie" and began acting as if he were punching and choking someone.
"As Chief Hoover was comparing African-Americans to monkeys, I began to become extremely uncomfortable," Stone said in his report. "I have never been in a work environment where a manager, especially an executive officer, is openly racist."
Stone told the news station that he and has wife have been harassed since he filed the report.
"I've already faced a lot of retaliation. My wife's been forced off the road twice," he told KOIN 6. "I've had people in the community yelling the n-word at me."
After word of Hoover's resignation became public, Clatskanie Mayor Diane Pohl wrote a letter to the editor in the local newspaper The Chief calling the embroiled police chief "an honorable man."
"I consider Chief Hoover an honorable man and officer," Pohl wrote. "And so I say, thanks Chief Hoover for a job well done. You have this community's gratitude, gratefulness and appreciation."
Read more at KOIN 6.