Fresh off of her widely discussed interview with first lady Michelle Obama, Oprah Winfrey is keeping her momentum going with a recently announced documentary on some of the young women from her Oprah Winfrey Leadership Academy for Girls in South Africa.
On Jan. 15, Fusion will premiere O Girls, a documentary special on five of the girls from the academy's first class.
Winfrey opened OWLAG in 2007 as a single-sex boarding school just south of Johannesburg. Its mission is to give girls whom she likened to herself (bright but from tough circumstances) a chance to shine in an academically rich environment. NBC News reports that in an interview, Winfrey said that many of the young ladies had experienced six major life traumas before attending the prestigious school—from violence and sexual abuse to dealing with the deaths of several family members.
Fusion correspondent and former Harpo staffer Kimberly Brooks will talk to the five graduates of the school about experiencing trauma and the challenges of overcoming their circumstances (and perhaps leaving many of their loved ones behind in some way).
G/O Media may get a commission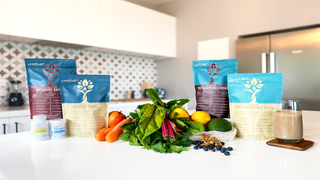 The 62-year-old self-made billionaire and media mogul never raised any children of her own but says she considers the girls kin.
"My work with these girls feels as natural to me as if they were my own children. For me, this is what mothering was meant to be," Winfrey said to Brooks. "I wanted to help girls who really wanted it. They could see the possibility for themselves, if only. If only they had the means to do it."
For more of black Twitter, check out The Chatterati on The Root and follow The Chatterati on Twitter.