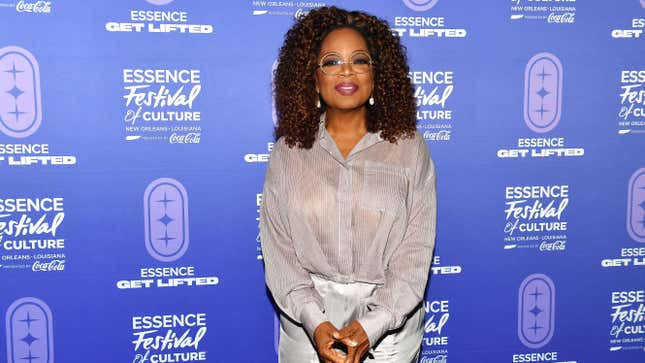 Despite facing criticism earlier this month for her philanthropic efforts towards the families who've been displaced due the catastrophic wildfires in Maui, Oprah Winfrey isn't letting the negativity stop her from giving back.
Kizazi Moto: Generation Fire Is Our TV Pick Of The Week
In fact, on Thursday, both she and Dwayne "The Rock" Johnson have teamed up with local community elders, leaders, and residents in Hawaii to create the People's Fund of Maui in order to provide residents with what they need to rebuild their lives. Per Variety, the two have collectively donated $10 million to kick things off and are encouraging those who can to contribute. Cash will be dispensed directly to families and individuals there, with those 18 and over living in the affected areas receiving an initial $1,200.
In a statement about the fund, Winfrey said:
"I have been meeting with people throughout the community that were impacted by the fires over the last few weeks, asking what they most needed and how I could be of service. The main thing I've been hearing is their concern about how to move forward under the immense financial burden. The community has come together in so many wonderful ways, and my intention is to support those impacted as they determine what rebuilding looks like for them."
Added The Rock in part, "We are beyond grateful to be working alongside esteemed community leaders of Maui to launch the People's Fund of Maui. These leaders are offering their guidance to ensure our fund can put money directly in the hands of those individuals most affected. To all who have already offered your help, thank you for your support and for those wanting to help now, your prayers and resources are a welcome assistance for those displaced within the Maui community."
As previously reported by The Root, in the immediate aftermath of the wildfires, Winfrey stated she'd be making a donation after she assessed what the most prominent needs were from the community.