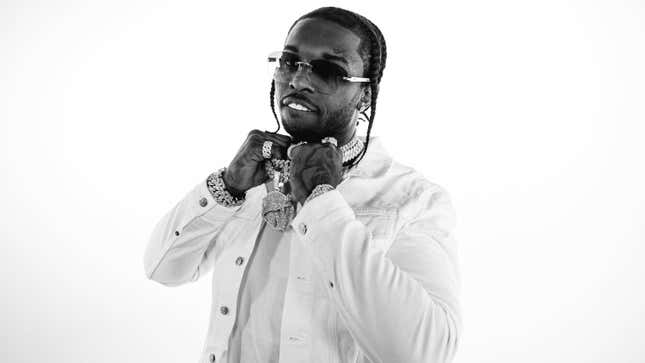 Earlier this week, a 20-year-old charged in the death of Pop Smoke pleaded guilty in juvenile court. He admitted to entering the Hollywood Hills mansion as a teen in February 2020 in an attempt to rob the late emcee, who was fatally shot during a struggle with the assailants.
Small Town Horror: The Story of a SWAT Team That Set A House Ablaze
In an Inglewood courtroom, the defendant pleaded guilty to home invasion robbery as well as voluntary manslaughter. He was the first one to plead guilty out of four others charged in the death of Pop Smoke, whose real name was Bashar Barakah Jackson.
The defendant was sentenced to to four years and two months by Judge J. Christopher Smith. He will serve it in the Secure Youth Treatment Facility, but could stay in juvenile custody until he is 25. The judge refused to apply the two years and eight months the defendant has already served in juvenile hall toward his sentence.
The other three charged in Jackson's killing are two juvenile defendants (who were 15 and 17 at the time of the homicide) and Corey Walker, who was 19. A court order issued by a judge bars the media from revealing the identities of the juvenile defendants.
Jackson, who was 20 at the time of his death, was staying at a Los Angeles mansion when a group of people wearing ski masks burst into the home, a detective testified during a preliminary hearing. They ambushed Jackson in a shower, where one of the suspects — a 15-year-old boy — pistol-whipped the musician and shot him three times in the back, testimony revealed.
The group took with Jackson's diamond-studded Rolex watch and sold it $2,000, a detective shared at the hearing. During the sentencing, Judge Smith said: "I don't know how you and your friends even came to the idea to rob someone, someone whose life was taken unnecessarily."
Smith told the defendant he will eventually be able to go home, but said "Mr. Jackson is not. His life is done because of what you and your friends did. You owe. You owe."