Omarosa Manigault Newman—the former reality TV star turned White House aide and former legislative "Wobble" starter at all executive black tie events—released her latest joint Thursday as a part of her "Word, Bitch?!" exclusive mixtape series.

Justice Smith Talks New Dungeons & Dragons Movie, The Get Down On That's So Random
Her latest recording, she claimed, proved her earlier allegations that the Trump family offered her hush money after she was fired from her job as official potato peeler in the executive kitchen.
During Manigault Newman's appearance on MSNBC, four snippets were played of a secret recording in which campaign official (and Eric Trump's wife) Lara Trump offered Omarosa a job working for the campaign doing basically nothing for some $15,000 a month.
Lara Trump can be heard on the recording telling Omarosa: "It sounds a little like, obviously, that there are some things you've got in the back pocket to pull out. Clearly, if you come on board the campaign, like, we can't have, we got to—"
G/O Media may get a commission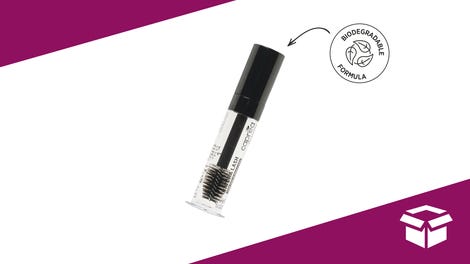 It's $8
20% Off Lash + Eyebrow Serum 2.0 - Caprea Beauty
Manigault Newman interjects, "Oh, God no."
To which Lara Trump interjects, "Everything, everybody, positive, right?," NBC News reports.
Omarosa told MSNBC host Craig Melvin that she believed the job offer was an attempt by Trump "to buy my silence, to censor me, and to pay me off."
While NBC News heard the full, unedited clip, only four sections were played on the air to corroborate Omarosa's claim that the money was an exchange for her silence. The job description did sound pretty vague considering the former senior most pencil sharpener in the White House was being offered $15,000 to basically do nothing.
"The only thing that we have to consider, where we're talking salary as far as the campaign is concerned, is that, as you know, everything is public," Trump's sad-vampire-looking-son Eric's wife, Lara, told Omarosa.
"And that all the money that we raise and that pays salaries is directly from donors, small-dollar donors for the most part. So, I know you, you were making 179 at the White House. And I think we can work something out where we keep you right along those lines," Trump continues. "Specifically, let me see, I haven't even added up the numbers. But we were talking about, like, 15K a month. Let me see what that adds up to. Times 12. Yeah."

"So that's $180,000. Does that sound like a fair deal for you?" Trump is heard saying.
Here's how NBC News explains the position that would earn Omarosa $180,000 a year.
In another excerpt, Trump says the job would require Manigault Newman to be flexible about where she is working, pointing out that she would have to come to New York occasionally, but could remain in Washington if she wanted to, and might be asked to do speaking engagements for the campaign.
So she can work from home, occasionally come to New York for meetings and maybe do speaking engagements. Yep, this was totally hush-money.
Lara Trump told CNN that she was "shocked and saddened by her betrayal and violation."
Omarosa teased more tapes to come, adding that she witnessed "corruption" during her time in the White House and added that "there are things I'm going to save to share when the time is right."
"Every time the Trump people challenge me, I bring the receipts," she said, adding that her mixtape series will continue "if I need to."

"I'll do what I have to do to protect myself," she said.