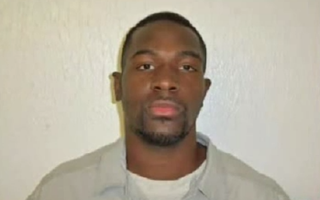 A community in Moore, Okla., was left shocked after a fired food-plant worker stabbed two women at his former workplace, beheading one and wounding the other, the New York Daily News reports.
The brutal attacks have prompted an investigation by the FBI. It was revealed that the suspect, 30-year-old Alton Nolen, had recently converted to Islam and had been trying to convert others, and the attack was reminiscent of recent beheadings by Islamist extremists overseas, according to the Daily News. However, there was no evidence that Nolen's new faith influenced the attack.
Nolen stormed the food plant Thursday, not long after he had been dismissed from his job, according to the news site.
"This suspect was angry about some sort of incident that happened at the business," Moore Police Sgt. Jeremy Lewis said, according to the Daily News. "These women really had nothing to do with that. He was just acting out against them. They are the first people he came in contact with."
Upon entering the front office, he lashed out at the first person he met, Colleen Hufford, the Daily News reported. Nolen reportedly stabbed the 54-year-old woman so hard in the neck that her head was severed.
Traci Johnson, 43, was the next victim. Johnson was stabbed repeatedly before Nolen was shot and wounded by an off-duty officer, Mark Vaughn.
"He's a hero in this situation," Lewis said of Vaughn. "It could have gotten a lot worse."
Nolen was taken to a hospital for treatment, and doctors expected him to survive. He had not yet been charged in the incident. Johnson was also in stable condition.
Read more at the New York Daily News.