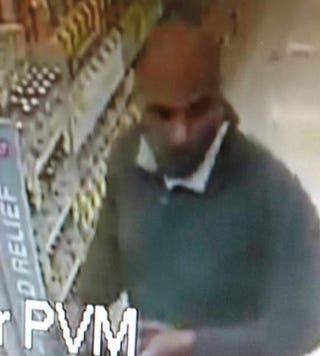 Mount Healthy, Ohio, police are looking for tips about a serial-theft suspect who was involved in the shoplifting of some $847 worth of Rogaine and Prevagen products from a local Walgreen's store. 
The thief had reportedly also been identified in similar Cincinnati-area thefts in North College Hill and West Chester, among other locations, and is believed to be using a white jeep. 
Anyone with tips on the suspect is encouraged to call the Mount Healthy Police Department or Crime Stoppers.