A T-shirt featuring the Confederate battle flag, reportedly worn by former University of Cincinnati Police Officer Ray Tensing under his uniform when he fatally shot Sam Dubose—an unarmed black man—was part of the presentation of evidence Friday in Tensing's murder trial, the Cincinnati Enquirer reports.
According to the report, the shirt was submitted as evidence during the testimony of Cincinnati police crime-scene investigator Jimmy Nghia Duc Pham.
The photo shows a black T-shirt with the controversial flag and the words "Great Smoky Mountains."
Pham testified that other evidence investigators found included a jar with marijuana and three bags of marijuana in the 1998 Honda Accord Dubose was in, as well as a "couple" of bags in Dubose's pockets.
According to the Enquirer, the court took a 10-minute break following the introduction of evidence that was gathered by the investigators.
G/O Media may get a commission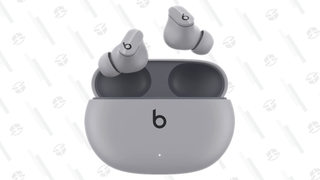 As the Enquirer notes, a use-of-force expert earlier called Tensing's decision to reach into Dubose's car and "knock out" the key "technically unsound."
Post Falls, Idaho, Police Chief Scot Haugh testified that Dubose was not a threat and did not pose any serious harm to Tensing at the time of his July 2015 shooting death. Haugh underlined that U.S. law says an officer cannot shoot a fleeing suspect unless there's a threat of death or serious injury to officers or others.
Tensing is facing charges of murder and voluntary manslaughter in Dubose's 2015 slaying after a traffic stop for a missing front license plate near the University of Cincinnati campus, as CBS News notes. Tensing has maintained that he was being dragged by Dubose's car, but an expert witness has countered that Tensing's own body-camera video of the shooting contradicts his argument.
Dubose was shot once in the head and was instantly killed.
If convicted of murder, Tensing faces 15 years to life in prison.