By now we've all heard about the Florida teen who was arrested for posing as a doctor, practicing in his own clinic without a license. 
Well, an Ohio teen is now facing charges of posing as a representative of a state senator at a high school, where he was given a tour before giving students a 45-minute speech about advocacy, WTOL reports. 
According to the report, state Sen. David Burke, a Republican, had agreed to speak to a class in January, but in late December, 18-year-old Isaiah M. Aikens showed up at Mohawk High School, in Sycamore, claiming that the senator was ill and that he was there to take the lawmaker's place. 
"This person showed up in advance and early, days early, and said that the senator had fallen ill and that he was there to take his place and speak," Mohawk Local School District Superintendent Ken Ratliff explained. 
Aikens had reportedly dressed the part and told a believable story, even showing up in a dealer vehicle with a personal driver. 
G/O Media may get a commission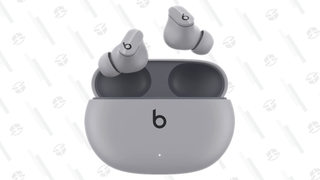 "He went to Reineke Ford, which is owned by Gil Reineke, a state representative, and represented himself the same way and asked for a car and was able to obtain that," Ratliff said.
It was only a few weeks later, when the real Burke showed up for his scheduled speech, that folks realized that something was amiss. 
"With all things we see in the news today going on in schools, schools need to be on their toes about everyone that comes into the schools," one local resident, Don Hannam, told the news station.
"What if he had a gun? What if he had drugs on him? I mean, it's really important that we do these background checks," another local, Hannah Beidelschies, said. 
"We're gonna tighten that up. We're gonna be more diligent in verifying who people are, who they're there to see, are they there on time," Ratliff promised. "And also, calling back to their office or the entity that they're there representing, verify that they are indeed with that agency."
Aikens is charged with a felony of the third degree, according to The Courier: one count of telecommunications fraud and one count of impersonating a peace officer, which includes government officials.
Read more at WTOL and The Courier.