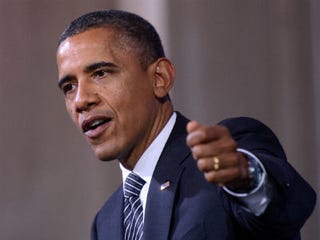 THE WHITE HOUSE
Office of the Press Secretary
FOR IMMEDIATE RELEASE
DAILY GUIDANCE AND PRESS SCHEDULE FOR
WEDNESDAY, JUNE 13, 2012
In the afternoon, the President and the Vice President will hold a bilateral meeting with President Shimon Peres of Israel. This meeting in the Oval Office is closed press.
Later in the afternoon, the President will attend a campaign event in Washington, DC. This event at The W Hotel is closed press.
In the evening, the President will award Shimon Peres the Presidential Medal of Freedom at a dinner at the White House in the East Room. The First Lady, the Vice President, Secretary Clinton and former President Clinton will also attend. An ardent advocate for Israel's security and for peace, Shimon Peres was elected the ninth President of Israel in 2007. Through his life and work, he has strengthened the unbreakable bonds between Israel and the United States. During the dinner, the President and President Peres will each give a toast. The presentation of the Medal of Freedom and the toast remarks, as well as the entertainment, are pooled press.
Like The Root on Facebook. Follow us on Twitter.