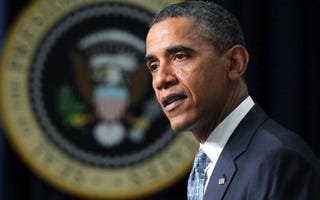 THE WHITE HOUSE
Office of the Press Secretary
FOR IMMEDIATE RELEASE

DAILY GUIDANCE AND PRESS SCHEDULE FOR
WEDNESDAY, FEBRUARY 15, 2012


In the morning, the President and the Vice President will receive the Presidential Daily Briefing in the Oval Office. This meeting is closed press.
Later in the morning, the President will travel to Milwaukee, Wisconsin. The departure from the South Lawn and arrival at General Miller International Airport are open press.
In Milwaukee, the President will tour and deliver remarks at Master Lock, to continue to discuss his blueprint for an economy built to last based on American manufacturing and the importance of companies insourcing and investing in America. There will be travel pool coverage of the tour and the President's remarks are open press.
In the afternoon, the President will depart Milwaukee, Wisconsin to Los Angeles, California. The departure from General Miller International Airport and arrival at Los Angeles International Airport are open press.
In the evening, the President will deliver remarks at two campaign events. There will be print pool coverage for remarks only.