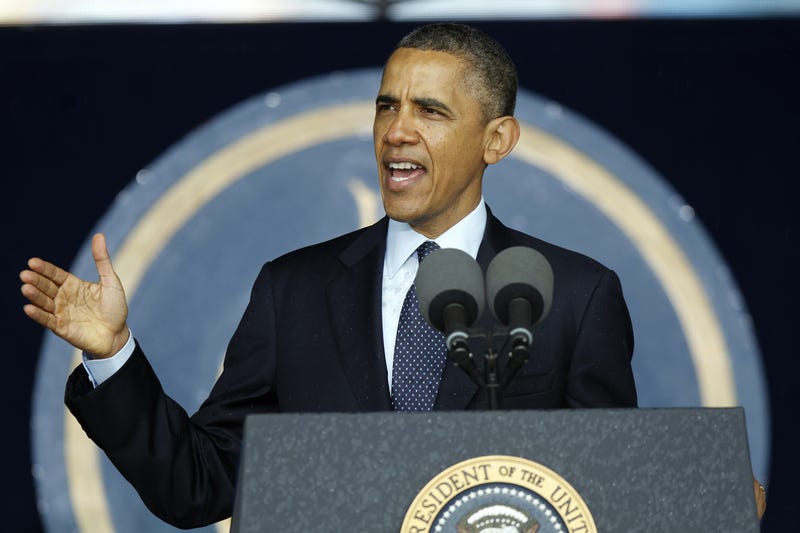 President Obama is expected to nominate three judges to fill the vacancies on the key 11-member Court of Appeals for the District of Columbia Circuit, the New York Times reported. The move, analysis suggests, could be seen as "daring" Republicans to filibuster all of the nominees.
The contenders for the vacancies may include Cornelia T. L. Pillard, a law professor at the Georgetown University Law Center; David C. Frederick, who often represents consumers and investors at the Supreme Court; and Patricia Ann Millett, a veteran appeals lawyer in Washington, according to the Times.
Several legal advocates who have been in communication with the West Wing said officials had repeatedly discussed those names in recent months.

Often called the second most important court in the country, the Washington court has overturned major parts of the president's agenda in the last four years, on regulations covering Wall Street, the environment, tobacco, labor unions and workers' rights.

With the confirmation last week of Sri Srinivasan, Mr. Obama's first successful nominee to the court, it now has four Democratic appointees and four Republican appointees. But of the six additional "senior" judges, who previously served full time on the court and still regularly hear cases, five were appointed by a Republican president, giving the court a strongly conservative flavor.

"The court is critically important — the majority has made decisions that have frustrated the president's agenda," said Nan Aron, a liberal activist who has called for Mr. Obama to be more aggressive in nominating judges. "Our view is that balance must be restored on that court, and the empty seats must be filled." …

Mr. Obama's decision to make the nominations all at once is part of a broader strategy by Democrats to shine a spotlight on what they say is Republican obstruction in the Senate.
Read more at the New York Times.