The president has returned to Washington from two days of rigorous domestic policy talk. One year after the US financial markets went into freefall, Obama's lecture to bankers on Wall Street and his pep rally for auto manufacturers in Michigan were important to restoring confidence in the American economy.
Tomorrow, however, Obama turns to foreign policy, and a special, Republican guest: General Colin Powell. The president has cleared his schedule for over two hours to meet with Powell in the Oval Office in advance of his weekly meeting with Defense Secretary Robert Gates.
What's interesting about the official meeting is not just that Powell, an eloquent advocate for candidate Obama in the last days of campaign 2008, is taking his first meeting with the President since he was inaugurated.
Rather, it's the timing of the visit. In advance of the United Nations General Assembly and the meeting of the G20 next week, Obama is no doubt looking to hear some advice about how to proceed with the UN—a body Powell knows a little something about. And as tension in Washington mounts over how to allocate troops and resources for the intractable war in Afghanistan, Obama may have decided he needs an outsider ear he can trust.
The general has kept a considerably low profile since making his 11th hour pitch for Obama on "Meet The Press." But have he and Obama really severed all ties? This meeting screams 'no.' David Swerdlick, writing at The Root, has asked why Obama doesn't have an "uncle"—a wise black man at 1600 Pennsylvania to slap him upside the head every once in a while. Why not Powell?
G/O Media may get a commission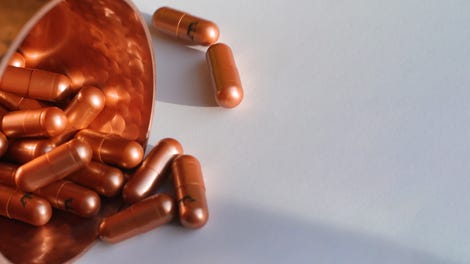 health
The Lyma Supplement
It's also worth noting that Powell will precede Gates into the Oval Office. While Gates and Obama have cordial relations, by all accounts, the current Defense Secretary has been widely understood to be a temporary pick, and a fulfillment of Obama's pledge to have Republicans represented in his Cabinet. Republican Ray LaHood is playing his part. But Obama may yet have designs to scrap George W. Bush's pick and bring 'Uncle Colin' back to government—at the Pentagon this time.
It might be worth it to see the GOP spontaneously combust.
And don't they look related?
—DAYO OLOPADE
UPDATE: White House press secretary Robert Gibbs said this about Obama—qho requested the meeting—and his relationship to Powell:
[T]he President greatly values the counsel of General Powell on a number of different issues.  I think he's been involved in, obviously, throughout his career in military affairs, national security, all the way to service, volunteerism, and education. So I think the President will seek his counsel on a wide range of issues throughout the day.
Covers the White House and Washington for The Root. Follow her on Twitter.