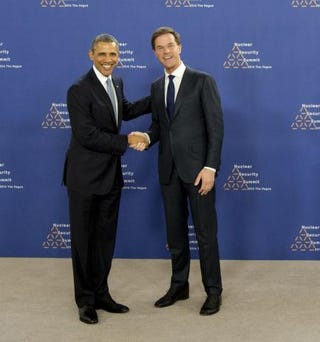 President Obama will be touring some of Europe this week and handling one of the more delicate diplomatic dilemmas of his presidency as he tries to convince America's allies to stand up to Russia, New York's Daily News reports.
The long-planned trip starts on Monday in the Netherlands, and with Russia's recent takeover of Crimea, the topic of conversation is already set. As the Daily News points out, the president's task is to figure out how much the economically unstable European Union is willing to push back against its eastern neighbor, one of its biggest trading partners.
According to the Daily News, the EU's backing of sanctions is critical if Obama is going to be able to put pressure on Russian President Vladimir Putin. It has already been acknowledged that European sanctions would sting far more than sanctions from America.
Read more at the Daily News.