(The Root) — On Friday morning at about 12:39 a.m., when James Eagen Holmes walked into the Century Cinema 16 theater complex in Aurora, Colo., outside Denver; kicked open an emergency-exit door leading into Theater 9; and opened fire on a crowd of people gathered for a midnight screening of The Dark Knight Rises, resetting the national political debate may have been the last thing on his mind.
But when he carried most of an arsenal of two .40-caliber Glock handguns, a Remington Model 870 shotgun and a Smith & Wesson AR-15 rifle with a 100-round drum magazine into that 12:05 a.m. showing of the latest Batman movie and ultimately killed 12 people, the former University of Colorado graduate student pumped fresh voltage into a third rail of American politics and reawakened this nation to one of the real banes of its existence.
What happens next in this rancorous election year, and what comes next from its principal actors, could change the course of the gun-rights debate — for a while, anyway — and the arc of the presidential campaign, which ends in less than four months.
As news of the incident already being labeled "the Colorado Batman shootings" emerged, Mitt Romney and President Barack Obama both issued statements that tried to temporarily table presidential politics.
President Obama issued a statement that sounded the right empathetic tone in framing the event in a wider, familial context: "Michelle and I are shocked and saddened by the horrific and tragic shooting in Colorado. Federal and local law enforcement are still responding, and my administration will do everything that we can to support the people of Aurora in this extraordinarily difficult time.
G/O Media may get a commission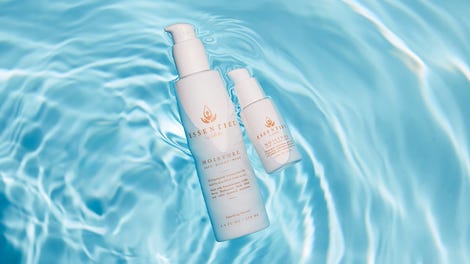 20% off
Essentiel by Adele
"As we do when confronted by moments of darkness and challenge, we must now come together as one American family. All of us must have the people of Aurora in our thoughts and prayers as they confront the loss of family, friends and neighbors, and we must stand together with them in the challenging hours and days to come."
Mitt Romney, the former Massachusetts governor and Obama's rival for the White House, followed: "Ann and I are deeply saddened by the news of the senseless violence that took the lives of 15 [sic] people in Colorado and injured dozens more," said Romney. "We are praying for the families and loved ones of the victims during this time of deep shock and immense grief. We expect that the person responsible for this terrible crime will be quickly brought to justice." 
At a Friday rally in Fort Myers, Fla., Obama said, "There are going to be other days for politics." The president vocally pondered the unthinkable: "What if Malia and Sasha had been in the theater?"
"Michelle and I will be fortunate enough to hug our girls a little tighter tonight, and I'm sure you will do the same with your children."
Romney, speaking from Bow, N.H., adopted a similar expression — coming from the heart of a parent, not a candidate. "Each one of us will hold our kids a little closer," he said. "I stand before you today not as a man running for office but as a father and grandfather, a husband, an American."
But it's an election year, and simple words of condolence might not be enough. New York City Mayor Michael Bloomberg, a staunch gun-control supporter, went on the air Friday morning on WOR Radio and basically called out the candidates.
"You know," he said, "soothing words are nice, but maybe it's time that the two people who want to be president of the United States stand up and tell us what they're going to do about it … Instead of the two people — President Obama and Governor Romney — talking in broad things about they want to make the world a better place, OK, tell us how.
"We have a right to hear from them — concretely, not just in generalities but specifically — what are they gonna do about guns?"
That question, spurred by Friday's event and preceded by such antecedents in the national life as the slaying of Trayvon Martin, awaits an answer from Obama and Romney.
Some in the media have advanced the idea that the issue of gun control will fade back into the background noise of life after a suitable period of time. The Washington Post's Dana Milbank, speaking Friday on MSNBC, seemed to suggest just that, using the example of former Arizona Democratic Rep. Gabrielle Giffords.
But it's different this time. The focus can be expected to be different this time precisely because it's an election year. There are few previous examples of American gun violence that so nearly dovetail with the climax of the American political calendar as the Aurora shootings.
Giffords was wounded in January 2011 in Tucson, Ariz., in a horrific incident in which six people, one of them a federal judge, were shot to death by a crazed gunman. That was a year and a half ago, nowhere near the presidential election calendar.
President Reagan was shot by John Hinckley in March 1981, well after the 1980 campaign.
When Eric Harris and Dylan Klebold killed 13 people at Columbine High School at Littleton, Colo., in April 1999, the nation had time to largely forget the incident before the 2000 campaign, a year away. The 2000 presidential election was even further away in March 1998, when Andrew Golden and Mitchell Johnson killed five people at their middle school in Jonesboro, Ark.
You have to go back decades — to the shooting of George Wallace in Laurel, Md., in May 1972, or the assassination of Robert F. Kennedy in Los Angeles in June 1968 — to get such a close chronological linkage of deadly gun events and presidential politics.
That just changed. 
If the Aurora incident hadn't happened, we wouldn't be talking about gun control right now. Neither President Obama nor Mitt Romney would be compelled (as they definitely are now) to take a measured stand on the issue.
In the white-hot glare of this presidential campaign year, neither Democrats nor Republicans may want to engage over gun control (for completely different reasons), but now they may not have a choice. There's not nearly enough time to get away from it. The Century 16 theater killings are likely to provoke the law of unintended consequences, laying the groundwork for a new political conversation where there really wasn't one before.
In the short term, at least, the gun-control question that Bloomberg asked is likely to be more problematic for Romney and the Republicans than it is for the president and other Democrat candidates. The National Rifle Association, the nation's pre-eminent pro-gun lobby, has long had common cause with conservatives generally and the Republican Party in particular. That's an alliance that won't be changing anytime soon.
But the Aurora incident certainly puts the NRA in a bad associative light vis-à-vis public relations. That may be why the NRA hasn't said a mumblin' word about this beyond a reflexive expression of sympathy. "Our thoughts and prayers are with the victims, their families and the community," an NRA spokesman told Paul Bedard at the Washington Examiner. "NRA will not have any further comment until all the facts are known."
And politically, the tragedy puts Romney's campaign in the position of walking a tightrope: trying to be a healing, anodyne presence in the wake of the event in a nation weary of gun violence; and trying to satisfy his party's still-skeptical conservative base, pledging allegiance to those voters for whom unlimited access to guns is their unassailable Second Amendment right.
Romney's first-blush comments after the shooting, when he spoke from the perspective of a father and a citizen, would seem to suggest that he supports some form of gun control, some limitation of access to the high-volume, rapid-fire weapons that helped make the Aurora incident possible.
So where does the governor stand? Will his campaign say "We'll get back to you" on this one?
And that doesn't let President Obama or the Democrats off the hook. In Dan Froomkin's excellent piece on Friday in the Huffington Post, he recalls Obama's reaction to the Giffords shooting: "President Barack Obama called for a national dialogue, but didn't lead one. Gun-control Democrats proposed banning high-capacity clips, like the ones Giffords' shooter used, but their bills went nowhere."
After the Giffords shootings, the president reasserted his reliance on background checks as a way to prevent guns from landing in the wrong hands from the outset. But there hasn't been much from the president about the kinds of guns that could wind up in the wrong hands.
Dan Gross, president of the Brady Campaign to Prevent Gun Violence, told Froomkin much the same, saying that Obama "has not asserted his voice or leadership in that dialogue."
That also probably just changed.
Both Obama and Romney were just about pitch-perfect in their responses to Friday's horrors, but their statements will eventually be seen as hollow and expedient if, in the wake of the worst single mass shooting in the nation's history, both men navigate back to what they think is business as usual on the campaign trail.
There's no good reason to think that what happened Friday won't or shouldn't be part of what they talk about from now until Election Day. Reason? What happened on Friday is never far enough off the national radar.
Kristen Rand, legislative director for the Violence Policy Center, told the Huffington Post that, with the ballistic force that's readily available to anyone, Friday's tragedy was more or less an inevitability. "You put a military level of firepower in the hands of civilians, and this is the natural result," she said.
The consequences of that firepower, of our gun culture, of the muzzle velocity of the gun lobby within our politics, deserve to join everything else we've been talking about — jobs, the economy, abortion rights, immigration — in a jam-packed election year.
As of 12:39 a.m. Mountain Time on Friday morning, "business as usual" changed. What we talk about — and what the candidates had better be talking about — will be changing, too.
Michael E. Ross is a regular contributor to The Root and the author of American Bandwidth, on the Obama campaign and presidency. He blogs on politics and national affairs at Short Sharp Shock.