As the war in Iraq comes to an end this month, closing out nearly nine years of combat, thousands of service members will finally come home. On Wednesday President Obama and the first lady visited Fort Bragg, N.C.,  to thank hundreds of newly returned soldiers for their service.
"As your commander-in-chief and on behalf of a grateful nation, I am proud to finally say these words — and I know your families will agree: Welcome home," the president told the crowd of uniformed men and women, to cheers.
Obama continued that their service and sacrifice has helped usher in an Iraq with a representative government that will determine its future. He also spoke of the heavy cost of war. "More than 1.5 million Americans have served in Iraq," he said. "Over 30,000 Americans have been wounded — and those are only the wounds that show. Nearly 4,500 Americans made the ultimate sacrifice."
Part of ending the war, the president said, is supporting its veterans. "It's not enough to honor you with words," he said. "You stood up for America. America needs to stand up for you."
In an interview with The Root, Matt Flavin, White House director of veterans and wounded-warrior policy, said that the Obama administration has made new commitments to care for service members, their families and veterans. "It's important for the country to acknowledge that we still owe these men and women and their families the benefits, opportunities and services that they've earned," said Flavin. New initiatives have included a veterans job bank of listings from companies looking to hire them, a tax credit for firms that hire unemployed veterans, increased funding for veterans medical facilities and new programs for post-traumatic stress disorder and brain injury.
G/O Media may get a commission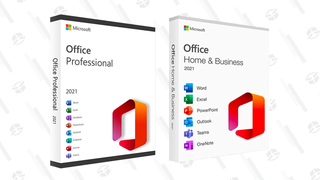 89% off
Microsoft Office Professional 2021 Lifetime License
Flavin acknowledged that some returning troops could eventually head to Afghanistan but stressed that the administration has also implemented changes to improve re-deployments. "We've been able to shorten the length of deployments in many cases so they're more manageable for the service member and their families, getting to an operational tempo that is more sustainable than [it has been over] the past decade," he said. "A lot of people are tired after 10 years of war. We need to give these families and to give the service members credit for what they've accomplished, but it's been at great cost."
In his speech to the troops, President Obama reminded them of their place in history. "Years from now, your legacy will endure," he said. "You will know that you answered when your country called; you served a cause greater than yourselves; and you helped forge a just and lasting peace with Iraq, and among all nations."
Cynthia Gordy is The Root's Washington reporter.