In more terrible news for the embattled Rikers Island jail, New York City (really, taxpayers who live or work in New York) has agreed to pay out $380,000 to the family of a 24-year-old housed at the jail who hanged himself shortly after being taken off of suicide watch.

The New York Daily News reports that Aris Hiraldo killed himself, using the drawstring from his sweatpants, on Feb. 3, 2011, just 10 days after a social worker canceled his suicide watch, and a little more than a year after he was arraigned on a charge of assaulting his girlfriend.
His family filed a lawsuit against the city and the New York City Department of Correction the following year, accusing the city of negligence and saying that Hiraldo exhibited signs that he was a threat to himself.
The News reports that phone calls that Hiraldo made at the jail—which the Correction Department monitored—showed that he still suffered from suicidal ideations, according to court records.

The morning before he committed suicide, the father of three from the city's Brooklyn borough had gotten into a fight with his girlfriend after she said she wouldn't visit him that day. He was found hanging in his cell at about 10:25 a.m.
G/O Media may get a commission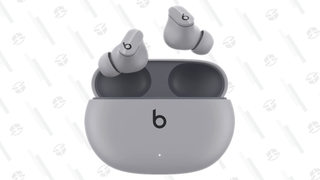 Rikers Island, which, on any given day, houses about 10,000 inmates from New York City, has become notoriously affiliated with horrific abuse and neglect; it is currently on track to be shut down completely in about 10 years, a time frame that activists say is far too long.
The News reports that Hiraldo's time at Rikers overlapped with that of then-17-year-old Kalief Browder, whose tragic story was made into a six-part series for Spike TV. Browder's family could not afford bail, and so he languished there for nearly three years. He was kept in solitary confinement for months at a time and viciously beaten by inmates and guards. Browder, who also suffered from mental-health issues, killed himself at the age of 22.
Read more at the New York Daily News.