Witnesses say that Dayshen McKenzie, a black teen from Staten Island, N.Y., was running from a group of mostly white people, who were shouting racial slurs and waving a gun, when he collapsed and died May 27 from an apparent asthma attack.
"To me it's murder," Diane Fatigati, an ex-New York City police officer and 9/11 responder, who tried to resuscitate the 16-year-old, told the New York Daily News. "They were chasing him—that's a crime. You're hunting them because they're black. … You're calling them a [n—ger]."
Fatigati described the group chasing Dayshen and his friends as mostly consisting of young white men and one Hispanic young man. Fatigati said that two of the cars involved in the chase had Pennsylvania license plates.
One pursuer reportedly shouted, "I got a gun!" as Dayshen and about six of his friends made a run for it through area backyards.
"I'm gonna shoot you, [n—ger]," another reportedly yelled.
The chase had apparently escalated from an argument over a girl between one of Dayshen's friends and a member the other group.
G/O Media may get a commission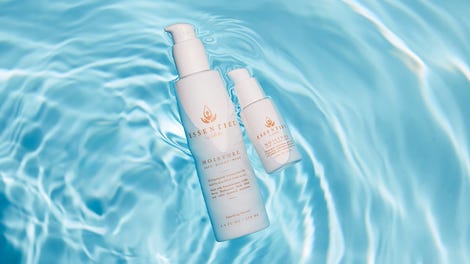 20% off
Essentiel by Adele
"The sadness turns to anger," Dayshen's mom, Tisha Richardson, told the Daily News. "I want justice for him. Somebody should be held accountable."
According to Richardson, her son, a sophomore at Curtis High School, forgot his asthma inhaler when he went out with six of his friends. Harris Smith, 19, who was there at the time of the incident, said that at first the other group of guys left but then returned in cars with a gun.
Police confirmed that one of the other teens pulled "what is believed to be a handgun." As the seven friends ran for their lives, Smith said he remembers hearing the slurs coming from the other group.
"They were calling us [n—gers]," he said. "I just heard a lot of racial slurs. They were mixed, some were white, some of them were Hispanic, but nobody was black."
Dayshen was hiding inside a shed in the backyard of 32 Spartan Ave. while the chase continued to a big field between the houses, the Daily News notes. The other group of young men cornered Dayshen's group but ran when they heard the cops coming.
"Then we heard somebody yelling Poppa's name," Smith said, referring to Dayshen with an abbreviation of his nickname, "Poppa Jawn." "Poppa said, 'It's mad hot'—and he just fell. My friend thought he was joking, then he realized he was really down."
Fatigati recalled seeing Dayshen as two friends were dragging him outside the shed.
"The kids were throwing water on him," she recounted. "I came out and said, 'What's going on?' They said, 'My brother's dead, my brother's dead! He's dying, he's dying!'"
According to the Daily News, Fatgati managed to revive the teen twice but ultimately could not save him. EMS responders, who arrived within a minute, rushed him to Richmond University Medical Center, where he was pronounced dead.
Julie Bolcer, spokeswoman for the New York City medical examiner, said that the official cause of death was pending, the Daily News reports.
"He was such a good kid," Richardson said of her multitalented son. "He would walk up to me and say, 'Can I get a hug?' He was just that kind of kid. Anything he wanted to do, he would do."
Dayshen, she said, was a comedian, a promoter, a rapper and a basketball player. He had released a hip-hop video on YouTube just days before his death. However, Dayshen suffered from a heart condition and asthma, and Richardson readily acknowledged being overprotective of the 16-year-old, who was the baby of her seven kids.
"I never let him spend a night outside of the house because I was so scared if he had an asthma attack, they wouldn't know what to do," the grieving mother said. "So I wouldn't allow him to spend the night out, and it still ended up taking his life."
Read more at the New York Daily News.