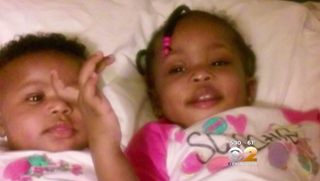 A Bronx, N.Y., mother whose two toddlers died in a fire after she left them home alone to go across the street to do laundry has been charged, the New York Post reports.
According to the report, 27-year-old Haya Konte turned herself in after she was charged Tuesday morning with criminally negligent homicide and acting in a manner injurious to a child.
The charges stem from the children's deaths in an April fire, which occurred after Konte allegedly left her two daughters alone at home with incense burning while she went across the street to do laundry. Jannubi Jabie, 2, and Amanda Jabie, 18 months, both died after the fire broke out in their apartment home, which had no working smoke detectors.
Konte was released from custody on her own recognizance later Tuesday after her arraignment, the Post reports.
Read more at the New York Post.