Sometimes it's the little things that cause the biggest ripples, and one Brooklyn, N.Y., restaurant's message of solidarity with immigrants is creating quite a stir online after an image of a receipt that read, "Immigrants make America great" started circulating online.

According to DNAinfo New York, the tweet showing the receipt from Kiwiana Restaurant in the New York City borough's Park Slope neighborhood was tweeted out by NBC News contributor Mary Emily O'Hara after her Sunday brunch. It read in full, "Immigrants make America great (they also cooked your food and served you today)."
The tweet has since been retweeted over 56,000 times and has received more than 151,000 likes.

The chef at Kiwiana, Mark Simmons, told DNAinfo New York that he added the little note to the end of the receipts as a result of President Donald Trump's "ridiculous" executive order banning refugees and other travelers from seven majority-Muslim countries from entering the U.S. Simmons told the news site that employees at Kiwiana represent some five countries. The restaurant serves food inspired by Simmons' native New Zealand.
G/O Media may get a commission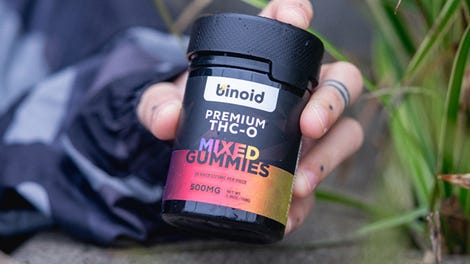 25% Off + Free Shipping
Binoid THC-O Gummies
"I added that message to the bottom of the receipts recently, to remind ourselves [and] our customers that immigrants are quite often the backbone of the hospitality industry," Simmons wrote in an email to DNAinfo on Monday.
"I normally add little notes at the end of the receipt, though rarely are they political. We are happy people are noticing. Overall, the feedback has been positive," he added.
Read more at DNAinfo New York.