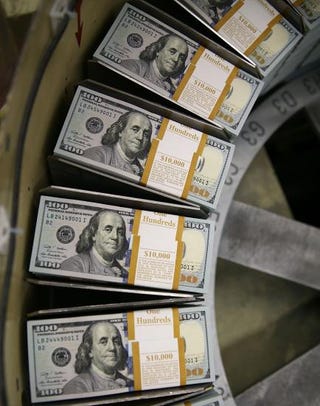 Lawrence Penn III, the founder of New York private-equity firm the Camelot Group, accepted a plea deal on Monday after admitting that he stole $9.3 million from investors to spend on personal items, the New York Post reports.
The 45-year-old pleaded guilty to grand larceny and falsifying business records and received a reduced two- to six-year prison sentence, according to the Post, which reported that Assistant District Attorney Chevon Walker had suggested four to 12 years. Penn will also have to repay $8.3 million.
Penn was accused of siphoning cash from Camelot to his friend Altura St. Michael Ewers' shell company, which served as a front. Ewers pleaded guilty to the scam that took place from 2010 to 2013.
Using the stolen money, Penn made credit card payments, withdrew cash, rented two apartments and paid for high-end office space, jewelry and an expensive car.
Defense attorney Ben Brafman called the deal "a fair disposition," saying, "I commend Judge Ward for having the independence to impose a sentence substantially below what the district attorney was asking for" in light of "my client's sterling record before this incident," according to the Post.
Read more at the New York Post.