Police in Tennessee say they are on the hunt for a man named Travis Reinking in the killing of four people at a Waffle House in Antioch, Tenn., early Sunday morning. Authorities say that Reinking, 29, of Illinois, allegedly killed two people outside the restaurant and shot and killed two more, including a cook, inside the Nashville-area Waffle House. At one point, when the gunman took a pause in shooting, a customer jumped into action and wrestled his gun, a semi-automatic rifle, away from him.
The shooter, naked, then fled the scene on foot, authorities say.

According to the Metro Nashville Police Department Twitter account, three of the victims died at the scene and the fourth was pronounced dead at Vanderbilt University Medical Center. In addition to those fatally wounded, seven others were injured during the attack.

Waffle House asked that the victims of the seemingly random attack be kept in everybody's thoughts and prayers.
G/O Media may get a commission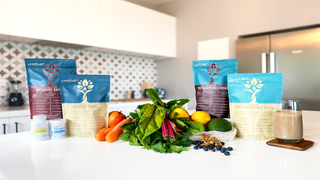 The Metro Nashville Police Department issued murder warrants for Reinking, who was last seen in the area walking along Murfreesboro Pike wearing a pair of pants and shoes but no shirt or jacket.
If you have any information or have seen Reinking, contact Metro Nashville police at 615-862-8600.