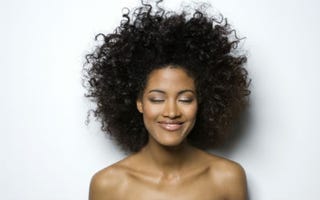 In a personal essay at Clutch magazine, The Root contributing editor Demetria L. Lucas reflects upon the way her Americanness made her stick out in South Africa.
On my only excursion to the Motherland, I landed in South Africa only because a close friend from Brooklyn, by way of the Mid-West, decided she'd had enough of America and moved to Johannesburg to start anew. I decided to follow her (for three weeks) and boarded a plane full of naiveté and hope for a place where I finally felt like I belonged.
There are many reasons to go to Africa, particularly South Africa. In Johannesburg, the eclectic feel of Brooklyn meets the trendiness of Los Angeles, and Cape Town is loosely like Miami–cubed, but with far better scenery. But belonging isn't one of those reasons to take the 17-hour flight. The only parts that felt like home were the racial-awkwardness, an expected offering from a country navigating past Apartheid, which ended about two decades ago.
Though I was Black in a predominately Black place, my American-ness stuck out in about the way I imagine Hester Prynne's "Scarlet A" did, but without the shunning. My first stop, Johannesburg, is a city of continent-wide transplants, and even among them, my American-ness was announced long before I opened my mouth. It was shouted in the way I carried my body, my facial features and body-type, and the way I dressed.
Read Demetria L. Lucas' entire piece at Clutch magazine.