Deputy Attorney General James Cole on Wednesday released new criteria for clemency that officials will now consider when dealing with applicants, the Associated Press reports.
Nonviolent offenders with a history of good behavior and no gang affiliations, who have already completed more than 10 years of a sentence, are being encouraged to apply for early release.
On Monday, Attorney General Eric Holder outlined how the new guidelines (which at that point had not been announced) would allow a larger pool of deserving offenders to get a second lease on life.
"As a society, we pay much too high a price whenever our system fails to deliver the just outcomes necessary to deter and punish crime, to keep us safe, and to ensure that those who have paid their debts have a chance to become productive citizens," Holder said in a video message. "Our expanded clemency-application process will aid in this effort."
The news is in keeping with the Obama administration's efforts to reduce the nation's growing prison population, while also remedying the disproportionately long criminal sentences for drug-possession crimes—particularly for those with no history of violence.
G/O Media may get a commission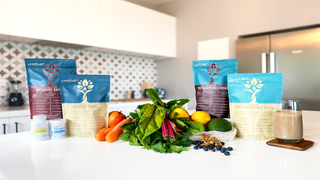 "These defendants were properly held accountable for their criminal conduct. However, some of them, simply because of the operation of sentencing laws on the books at the time, received substantial sentences that are disproportionate to what they would receive today," Cole said, according to AP. "Even the sentencing judges in many of these cases expressed regret at the time at having to impose such harsh sentences."
Eligible applicants must be nonviolent with no gang ties and a clean prison record. They must also have spent at least 10 years behind bars while serving a sentence much longer than one they would receive if they were sentenced for the same crime today.
Read more at the Associated Press.