Native American opponents of the Dakota Access Pipeline have received a wave of support over the last few days. From Facebook check-ins to open protests to completely disrupting the New York City morning commute at Grand Central Station, people across the country are standing with Standing Rock.  
As previously reported on The Root, users across the country did Facebook check-ins at Standing Rock reservation in what was purported to be an attempt to thwart law enforcement's efforts to surveil social media for information on protesters at a #NoDAPL resistance camp in Cannon Ball, N.D. While the law-enforcement theory was seemingly debunked by Snopes.com, the check-ins helped to raise awareness of the continuing fight against the pipeline.
A Native Lives Matter group in Minneapolis planned to gather at a board meeting of the Hennepin County Commissioners on Tuesday in protest of Hennepin County Sheriff Rich Stanek's decision to send 30 sheriff's deputies to the North Dakota protest to help local law enforcement, CBS Minnesota reports. In a Facebook post announcing the event, Native Lives Matter wrote, "Hennepin County and Sheriff Stanek need to be held accountable for HC deputies being sent to brutalize indigenous people at Standing Rock."
Celebrity siblings Willow and Jaden Smith showed their solidarity by joining in a protest march. Both posted pictures and video to their Instagram accounts with the #NoDAPL hashtag.
A photo posted by ≠GWEELOS≠ (@willowsmith) on Oct 23, 2016 at 3:51pm PDT
The Taos News reports that dancers from the Taos Pueblo have planned a jingle-dress dance for this coming Saturday in solidarity with the Standing Rock Sioux.
G/O Media may get a commission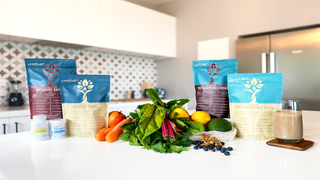 On Monday, hundreds of people rallied in Northeast Portland to show solidarity with the North Dakota protesters. KGW reports that supporters marched to the Army Corps of Engineers NW Division office in Portland. That office has control of the disputed land where the oil pipeline is set to pass under the Missouri River.
CNN reports that dozens of demonstrators gathered at New York City's Grand Central Station at 8 a.m. local time, disrupting the morning commute, before heading to the Manhattan offices of Bank of America and JPMorgan Chase to protest the banks' funding of the pipeline construction project. The protesters chanted, "It is always a political fight" and carried signs that said, "Water is life."

Native Americans on the ground in North Dakota have been gathered at Standing Rock since early September. They have been met with sometimes violent confrontations with law enforcement, including a Sept. 3 incident in which private security guards unleashed dogs on them. More than 140 protesters, also known as water protectors, were arrested Oct. 27 after a six-hour standoff with police.
Native American leaders have stated that they will remain on the ground throughout the upcoming harsh winter in order to prevent construction of the pipeline from taking place.