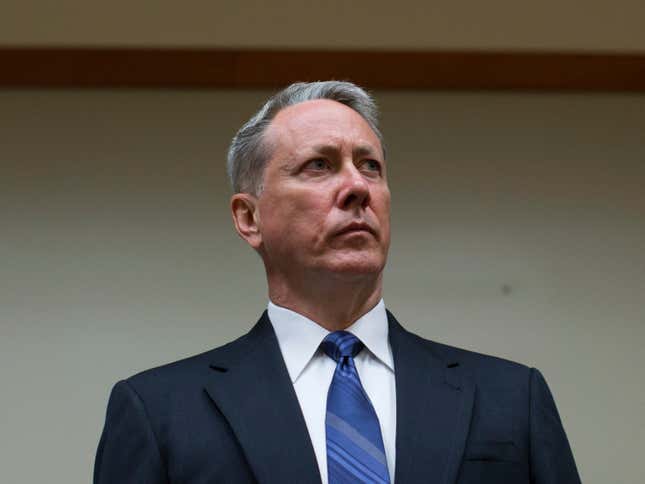 I mean, why wouldn't he be charged with murder?

The recent outlier that was Amber Guyger, a white cop who actually was criminally charged and convicted in the shooting death of an unarmed black person, is certainly the exception to the rule, which is that white cops can kill black people in all manner of ways and face no judicial punishment.
And if said black person has a mental health diagnosis and is in crisis, well then, the chances of conviction are even bleaker—as it is written in our collective psyche that black people are inherently a threat, inherently crazy, inherently unworthy of all but the strictest modes of decorum. And even then, if your name is Atatiana Jefferson, you might just be killed any damn way.
But in this case, in 2015, 26-year-old Anthony Hill, an Airforce veteran, was gunned down by Robert "Chip" Olsen while naked because he ran towards a police car. Presumably, the coward with the badge "feared for his life."
G/O Media may get a commission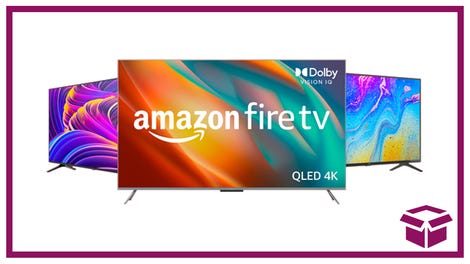 Ooh. stunning.
New Amazon Fire TVs
A jury bought Olsen's same ole siren song, at least as it related to charges of murder (after six days of deliberation, they unanimously came to that conclusion). On Monday, the former Georgia police officer who fatally shot Hill was found not guilty.
Robert "Chip" Olsen was caught lying (surprise!) and was found guilty of that (making a false statement), as well as aggravated assault and two counts of violation of oath of office.
The AP reports that a judge is now deliberating whether to grant bond for Olsen or keep him in custody until his sentencing on Nov. 1. It notes that his wife cried in the courtroom, as well as the following:
Olsen, now 57, was a DeKalb County police officer in March 2015 when he responded to a call of a naked man behaving erratically outside an Atlanta-area apartment complex. Shortly after arriving, he fatally shot 26-year-old Anthony Hill, an Air Force veteran who had been diagnosed with bipolar disorder and Post- Traumatic Stress Disorder.

A grand jury indicted Olsen nearly a year after the shooting. Olsen is white and Hill was black.

In the Olsen case , the apartment complex property manager testified that she saw Hill, a resident of the complex, wearing shorts but no shoes or shirt and behaving strangely on March 9, 2015. After maintenance workers got him to go to his apartment, he reemerged a short time later without any clothes.

The property manager, who testified that she was worried for Hill's safety because he was behaving so bizarrely, called 911 three times.
According to eyewitnesses, Hill was squatting in a roadway when Olsen arrived, but the naked man then jumped up and ran toward the patrol car.
Olsen got out of his car and yelled, "Stop! Stop!" and because Hill didn't stop—mind you, he was NAKED—Olsen shot him twice; his response to fearing for his life.
And so another crazy black person lay dead in the streets.
11 Alive reports that Olsen could still face up to 35 years on the other charges, which would be some semblance of justice.
But I won't be holding my crazy ass breath.