Iyanla Vanzant can apparently fix just about anything through the power of her comforting bosom, but not Robert Kelly.
The Chicago native has been reportedly suffering from panic attacks, which began days preceding the premiere of Lifetime's Surviving R. Kelly, according to TMZ. After the documentary aired, the attacks apparently got worse and Kelly had to seek treatment from the hospital, followed up by house calls from doctors.
K.
Plus, I'm sure the mass celebrity denouncing, radio station shutdowns and legal pressure don't help when you're used to society enabling your rapey music, due to its rapey culture.
According to Iyanla, Kels reached out for her fixing services long before the documentary premiered. However, the titular star of OWN's Iyanla: Fix My Life evidently doesn't just bring anyone on her show. They have to be ready and willing to do the work.
"Are they willing? Are they ready? Do they have the capacity to do the work?" Iyanla told ABC News Radio. "He didn't have ... the emotional capacity. Just didn't have it. And I knew, based on what I was looking at—the paces that I would have to take him through—it would have been brutal."
G/O Media may get a commission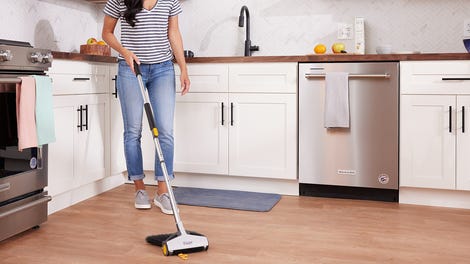 BOGO 50% Off
Flippr - BOGO 50% Off
She revealed that in order for any real change to occur, there would have to be a "massive healing" for the R&B singer and the first step is something he refuses to do—actually admitting to his wrongdoing.
"But what I do know is that, without some long term intervention, he doesn't have the capacity," she continued. "Just wouldn't be able to hear it, receive it ... Classic thing is that he's not telling the truth about it ... he's still saying he didn't do this."
While R. Kelly won't be appearing on her show, Iyanla did offer up a possible solution, suggesting rehabilitation instead of incarceration.
"I would never ever condone, or justify anything that he's been accused of doing," she says. "But locking him up in jail ... it's not the answer ... he's sick."
I'm no expert, but I, for one, believe jail is the answer, the question and the follow-up comment in R. Kelly's case.
Season 9 of Iyanla: Fix My Life is now underway on OWN, having premiered on Jan. 12, and broadcasts every Saturday at 9 p.m. ET.