In an apparent publicity stunt gone wrong, the owner of a struggling deli in Flemington, N.J., says that business deteriorated further last month after he posted a sign encouraging people to, well, celebrate their white heritage.
Jim Boggess, owner of Jimbo's Deli, says that the sign was supposed to be, you know, "a white thing but people read more into it than that." The sign said: "Celebrate Your White Heritage in March: White History Month."
His troubles began when a customer complained about the sign last month, according to Mediaite. Both he and the man who complained got some pretty vicious responses. Boggess insisted, "I love everybody, and everybody should celebrate what they are. I shouldn't have to feel bad about being white," the report says.
Now Boggess has launched a GoFundMe page to seek donations in hopes of making out like Memories Pizza in Walkerton, Ind., which received thousands of dollars in donations after experiencing a backlash when the operators of the business said they would not cater a same-sex wedding. Boggess says in a note on the site that business has gone from bad to worse.
G/O Media may get a commission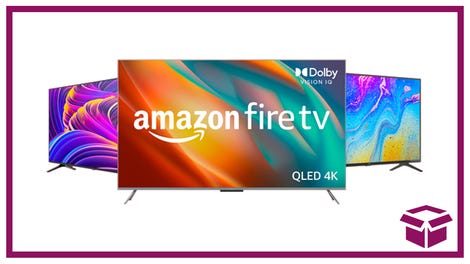 Ooh. stunning.
New Amazon Fire TVs
"Yes, you guys are right, the store wasn't doing good before the sign was posted," he writes. "But it was doing good enough to keep the store open. After the sign was posted I started only ringing up 23 to 40. Dollars a day. Couldn't pay March rent or utilities, then April came and I didn't have the money for April either. I barely rang enough money to purchase things to sell like eggs coffee and rolls. Then I got my eviction letter and shut off notices, so sorry if you don't understand my situation."
So far, 23 people have contributed $400 to his campaign.
Read more at Mediaite.