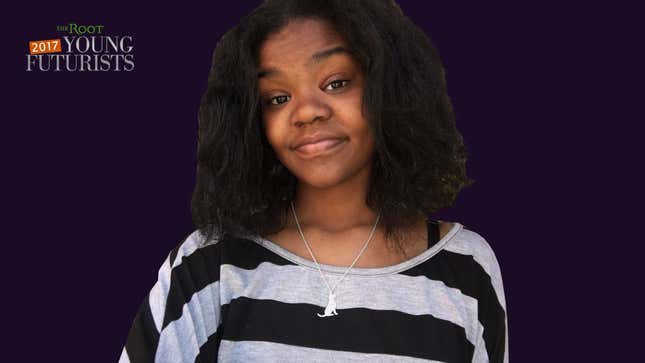 Nicole O'Dell talks as effortlessly about biotechnology as she would if she were talking about what she ate for dinner.

Courtney B. Vance in Heist 88 Is Our Black TV Pick of the Week
In 2015, she won first place at the National Organization of Black Chemists and Chemical Engineers' national competition. Her project analyzed the effects of low-dose radiation and whether X-rays from security scanning machines affect materials that are transported between research and diagnostic labs.
CATEGORY: Science and Tech
AGE: 19
HOMETOWN: Atlanta
EDUCATION: Brandeis University
SOCIAL MEDIA: Facebook, Instagram
Nicole's love for science goes back to the ninth grade, she told The Root. She attended the Science, Tools and Technology program at the Fernbank Science Center, where she learned about genetics, physics, chemistry, microbiology and botany. The program inspired her to give back to younger generations as well.
"I appreciated the program so much," she told The Root. "I spent a lot of time volunteering with them to perform science experiments for toddler and elementary school students in hopes of promoting their interest in science."
Last year, she participated in a six-week internship with the Breakthrough Collaborative in Atlanta as a seventh-grade math teacher.
"The program was very intensive for both the students and me as a teacher," she told The Root. "It required a lot of time and effort, but was extremely rewarding. My favorite part was seeing the students succeed and their attitudes changing about math."
In April, she attended the White House Science Fair for her research and work on radiation. She said it was an "incredible experience," not only in meeting President Barack Obama, but also getting to rub elbows with other young people who are excited about science.