On Sunday, the NFL's opening day saw several protests around the league. Seattle Seahawks players locked arms during the playing of the national anthem; Kansas City cornerback Marcus Peters raised a black-gloved fist; and some Miami Dolphins players knelt during "The Star Spangled Banner" and placed their hands over their hearts, according to the Associated Press.
The protest follows the recent actions of San Francisco backup quarterback Colin Kaepernick, who sat while the national anthem played during a preseason game as a protest against the over-policing of minority communities.
The four Miami players—Arian Foster, Michael Thomas, Jelani Jenkins and Kenny Stills—stood during President Barack Obama's 9/11 message regarding the 15th anniversary of the tragedy. All four knelt during the anthem and stood at the conclusion of the song.
"If it's about the knee that people are upset about, every Sunday people of faith take a knee to give thanks to their lord and savior, whatever faith or religion that they are," Foster said, according to AP. "It's not about a knee, it's not about the [symbolism], it's about the message. They say it's not the time to do this, but when is the time?"
Jenkins noted that for him, the protest was an opportunity to raise awareness.
"I chose to get involved to see if I could create change, raise awareness. And I want to make it clear that there is no disrespect to the military or to police officers—I'm not about that. I love everyone," Jenkins said after the game, according to AP.  "I would like to keep moving forward in the right direction with everybody: equal rights, equal opportunity. From my position, it doesn't seem that it's happening. That's why I took a stand."
G/O Media may get a commission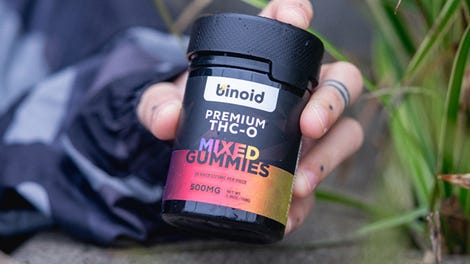 25% Off + Free Shipping
Binoid THC-O Gummies
Dolphins team owner Stephen Ross spoke in support of his protesting players: "I don't think it was any lack of respect. I think everybody here, our team and our whole organization, respects the flag and what it stands for, the soldiers and everything. These guys are really making a conversation of something that's a very important topic in this country, and I'm 100 percent supportive of them."
For several weeks, players from the Seattle Seahawks were debating about how they should protest. According to AP, all of the players and head coach Pete Carroll were engaged in the discussion. They eve enlisted Harry Edwards, an African-American sociologist, to help guide the discussion. The team decided to lock arms during the anthem but added that the commitment to change didn't stop there.
"Gestures mean nothing without follow-through. That's what Harry Edwards said, and that's what I agree with," Seattle cornerback Richard Sherman said, according to AP. "People get confused that you have to go out there and put on a show and make this gesture and make people aware of it, and we're more about action."
Wide receiver Doug Baldwin said that players plan on meeting with the mayor of Seattle and local law enforcement.
"We know that there has to be change and progress," Baldwin said, AP reports. "Change is inevitable. Change will always happen. But you got to apply direction to change, and that's when it's progress. And so right now, what we're doing as a team, we have a follow-through."
Read more at the Associated Press.