In the past few years, there has been an uptick in press coverage of police brutality targeting the African-American community, coupled with the already troubled and biased criminal-justice system that penalizes black people often and harshly. This, in turn, has brought a widely publicized rise in the mobilization of the black community and its allies as they demand justice and accountability for all.
On Thursday, NFL players stepped on Capitol Hill to once again join the conversation and speak about their personal experiences with the criminal-justice system and the crippling effect that perceived police misconduct has had on the trust between the African-American community and the people who are meant to serve and protect.

"The community I come from wants and needs to know that they are being heard. We want to make sure that you, those in a position to bring positive change, understand the things that we, as an African-American community, are going through," Anquan Boldin, an NFL free agent who has played with the Detroit Lions, said during his statement at Thursday's congressional forum. "We certainly do not feel that we're being heard right now, especially when it comes to law enforcement and the way that we're being policed. Our neighborhoods are feeling hurt and they want to see change."
Boldin was speaking from personal pain, having lost his cousin Corey Jones in October 2015 to a police-involved shooting.
G/O Media may get a commission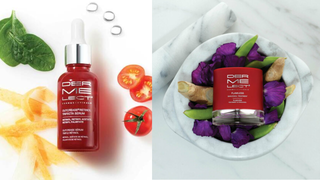 Save $19
Retinol Renewal Kit
Jones was driving home from a show with his church band when his car broke down on the highway. Officer Nouman Raja, a plainclothes officer in an unmarked car, approached the young man. The situation escalated. Jones wound up dead.
"I wish I could tell you Corey's story was unique. I wish I could tell you that now, over a year later, we know exactly what happened and that the issue was resolved. I wish I could tell you Corey didn't die in the first place," Boldin said. "As a matter of fact, I wish I wasn't here talking to you at all, but I am."
Boldin, the Philadelphia Eagles' Malcolm Jenkins, Johnson Bademosi of the Detroit Lions and former NFL wide receiver Donte Stallworth were among the group that came out to represent their communities before the forum titled "NFL Players Speak Up: First-Hand Experiences and Building Trust Between Communities and Police," hosted by Reps. Elijah Cummings (D-Md.); John Conyers (D-Mich.); Sheila Jackson Lee (D-Texas) and Cedric Richmond (D-La.). Philip Atiba Goff added his expertise to the conversation as the co-founder and president of the Center for Policing Equality, a think tank that takes evidence-based approaches to social-justice issues. Neither Republicans nor white members of Congress attended the session.
It was not the NFL players' first visit to the Hill, since they work with Republicans and Democrats to garner bipartisan support in hopes of legislating real, meaningful change regarding policing, including changes in how to train and support the police.
"In the NFL, we do a great job of screening guys because we only want the best in the league. And if you're not the best, you're not afforded the opportunity to wear the shield," Boldin said. "I think it should be the same way in the police department. I think we all agree that everyone that's a police [officer] doesn't deserve to be, and that's unfortunate, because these are the people that are to protect and serve our communities."
Jenkins emphasized the need for better understanding between police and minority communities, also speaking about his experience working with his own foundation, which focuses on youth development in underserved communities that are poverty-stricken and often high in crime. He described meeting with Philadelphia police and even participating in a ride-along in order to better understand how police go about their jobs. He also focused on the need for a system in which people who have been incarcerated have a proper chance to reintegrate with society and a system that combats recidivism, as well as the need for ban-the-box policies.
"There's no way to instill trust or build relationship between our police when our police are on the front line of a broken system. We see bills and legislation being brought forth but not pushed through," Jenkins said.
"There has been bipartisan effort to attack criminal-justice reform. There has been support. So our question as concerned citizens is, if [there's] so much support, if everyone agrees and knows the statistics about how our justice system is not giving justice, then what is holding them back?" the athlete added. "And our question has really been answered with just the lack of priority, and so we're here to use our leverage, our voices, to make sure that our families, our communities, our kids are a priority to the people here on Capitol Hill, to this administration."

The forum brought two particular pieces of legislation into focus.
The Fair Chance Act is effectively a "ban the box" measure that would ban the federal government from requesting criminal history from applicants until the end of the hiring process (with exceptions for certain positions). That bill has bipartisan support and was introduced in the 114th Congress by Reps. Cummings and Darrell Issa (R-Calif.) and Sens. Cory Booker (D-N.J.) and Ron Johnson (R-Wis.)
The second legislative solution is the Law Enforcement Trust and Integrity Act, which would provide incentives for local police to adopt performance-based standards in hopes of reducing misconduct and properly investigating misconduct when it does occur. That bill was introduced by Rep. Conyers and Sen. Ben Cardin (D-Md.) in the 114th Congress.
Throughout the forum, it was stressed that this was not meant to be an avenue to bash the police, but to really focus on finding out what works or can work in order to heal the gaping divide and address the issues that are facing the nation.
"I think it's very important for us to humanize both sides," Jenkins said. "We all would agree that we need our law enforcement, they have important jobs, they have tough jobs. But accountability is not here as indictment, but more here as a tool for you to [make] your job easier and to do it better.
"Also, it is to humanize these communities that although they might be filled with crime, they might be dealing all sorts of issues, that they are real people, real families and real consequences," he added. "They just as much as you don't want communities with problems; they want to be safe in their own homes."