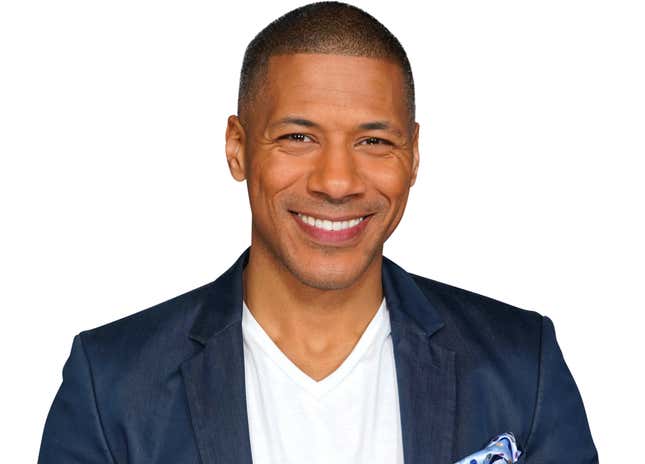 As a New York news anchor and the co-host of Cheddar News' health and wellness series beWell, Shannon LaNier is used to keeping people informed. But when he's not in the newsroom delivering the latest headlines, LaNier is on social media bringing viewers hilarious takes on life with his wife and three children, ages 12, 10 and 7.
Georgia Nurses Thought It Was Smart To Mock Patients on TikTok
His clips cover everything from keeping the kids entertained on road trips to the agony of shopping for school supplies. And with nearly 2 million YouTube subscribers, over 432,000 followers on TikTok and 135,000 on Instagram, people are paying attention. I recently caught up with LaNier to learn why he decided to turn the camera on his family.
"I cover so many sad things as a news anchor. So I wanted to do something lighter that brings joy to people's lives," he said.
With his platform, LaNier says he wanted to show people a positive family dynamic and provide some counterprogramming to the often negative images of Black dads we see.
"Dads get such a bad rap. But there are so many out there doing the hard work and positively influencing their children's lives, and I wanted to highlight that," he said. "It also lets me spend time with my kids and do silly things."
And there's no shortage of silly things, like a since-viral video of LaNier removing the door from his daughter's bedroom because she slammed it.
But Shannon says the little LaNiers are willing participants who even provide some of the material for the skits. And although they give their fans plenty of access to their family dynamic, LaNier says there's a lot people don't see.
"You probably see 40 percent of what goes on in my house. There are some things the kids won't let me post because they say it's too embarrassing. And sometimes they surprise me and say they don't care," he said. "But at the end of the day, we're just having fun."
Keeping things fun means keeping them guarded from negative feedback. LaNier says that although his kids are involved in the videos, they don't have their own social media accounts. He also doesn't allow them to read the comments on their posts.
"I don't want them to get caught up in the negative things people say," he said. "Unfortunately, some people say negative things, whether they don't understand or they're just not fans. Fans of my page know the kind of content I put out and what type of father I am," he said.
But when it comes to negative feedback, LaNier says he takes it all in stride.
"As a news anchor, author and public figure, I'm used to getting negative comments. I just ignore them and keep it moving. Every once in a while, I will address them and let people know it was a skit that my kids came up with for fun," he said. "This is a lighthearted page where people come to laugh and have a good time with family-friendly content. You won't hear cussing on this page or negative lyrics. We want there to be some clean, wholesome content out there that parents don't have to worry about."