Weeksville's Thriving Black Businesses
From 1838 to near the end of the 19th century, the African-American community of Weeksville thrived in the Brooklyn neighborhood that is now Bedford-Stuyvesant.
Captions by Linda Villarosa
Read on, then check out our "Not Your Typical Guide to Black New York."

Weeksville Ballers
The community of about 500 residents at its height had its own baseball team, the Weeksville Unknowns. The team had its first documented game in 1858.
Dr. Susan McKinney-Steward
G/O Media may get a commission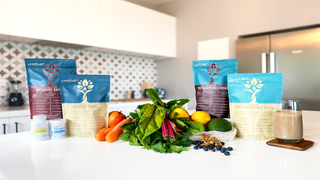 McKinney-Steward, the first black woman physician in New York and third in the country, was born in Weeksville in 1847.
Weeksville Today
Weeksville was "rediscovered" in 1968. The historic Hunterfly Road Houses have been restored and offer a taste of African-American family life in the late 19th and early 20th centuries in Brooklyn.
History Restored
This Weeksville home was owned by the Williams family from 1923 to 1968. It was restored and decorated using oral histories supplied by family members.
A Moving Monument to New York's Slaves
The African Burial Ground National Monument in lower Manhattan recognizes the legacy of slavery in New York City. It features a multimedia retelling of the way African Americans lived and died before slavery was abolished in New York in 1827.
Buried Black History
In 1991, during the construction of an office building, workers uncovered human burials in lower Manhattan. Over the next two years, 419 skeletal remains of African Americans were excavated from what was originally a 6.6-acre cemetery. 
Sending Them Home to Glory
In 2003, the Schomburg Center for Research in Black Culture organized a re-interment of the remains. The ceremony included prayers, eulogies, poetry, song and dance.
George Washington's Hangout: A Piece of Black History?
In 1783, after the end of the Revolutionary War, George Washington left the military. He bid his officers goodbye in the Long Room of the Fraunces Tavern near the tip of Manhattan. It was owned by Samuel Fraunces, who was believed to be black. 
"Black Sam"
Samuel Fraunces was nicknamed "Black Sam." Many believe he was a "colored" freeman, born in the French West Indies. Others wonder if his nickname referred to his temper.
Caribbeans on Ellis Island
Though it's widely believed that mostly Europeans came to America through Ellis Island, an estimated 300,000 Caribbean immigrants passed through the immigration inspection station in the New York Harbor between 1890 and 1954.
Immigrant From Guadeloupe
This photograph is of a woman from the island of Guadeloupe who immigrated through Ellis Island in the early 1900s.
Cicely Tyson's Ellis Island Roots
Actress Cicely Tyson traces her family roots from St. Kitts and Nevis in the Caribbean. Her mother, Fredricka Huggins, arrived at Ellis Island on Oct. 22, 1917, and her father, William Tyson, arrived on Aug. 4, 1919.
Colin Powell's Ellis Island Roots
Maud McCoy, the mother of General Colin Powell, arrived at Ellis Island on May 2, 1923, from Kingston, Jamaica. She was going to live with her mother on West 134th Street. While in New York, she met fellow Jamaican immigrant Luther Powell and they were married shortly after. 
Was Lady Liberty a Sister?
Historians commissioned by the National Parks Service found that Lady Liberty's creator was inspired by images of Egyptian women.
Learn more about the Big Apple's black heritage in our "Not Your Typical Guide to Black New York."