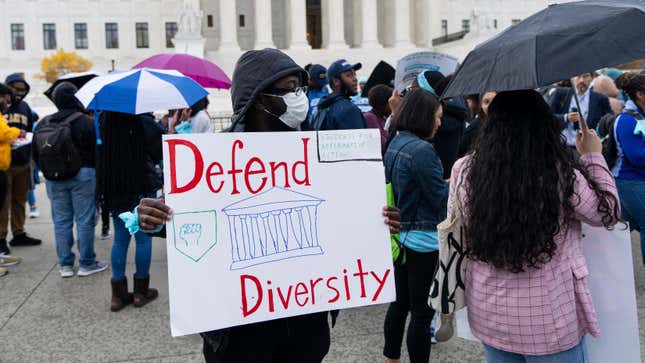 A new study conducted by Georgetown University shows that if the U.S. Supreme Court bans racial consideration in college admissions, the amount of minorities at highly competitive colleges will likely come to a standstill or simply decline altogether.
Small Town Horror: The Story Of A Teacher Driven From Her Job By An Anti-CRT Group
The court, which is now conservative-leaning, will issue rulings in the upcoming weeks regarding the legality of race-conscious admissions at the University of North Carolina and Harvard.
The group that is suing both schools, Students for Fair Admissions, say that class-conscious admissions would allow universities to have a diverse student body and increase the amount of disadvantaged students without focusing on race. However, the data released on Tuesday by Georgetown University's Center on Education and the Workforce showed that admissions practices that consider class but not race would still leave certain colleges without the representation of Black, Hispanic, Indigenous and Pacific Islander students that high schools in the U.S.
Furthermore, the study stated that in order to increase enrollment of all marginalized groups at universities without race-conscious admissions, schools would need to rebuild the whole process.
That would mean getting rid of other student factors, like level of athleticism or ties to school alumni/donors. This would affect mostly white and wealthy applicants, the study detailed. According to 2015 estimates, around 60% of top U.S. colleges consider race a factor in admissions.
The study noted, however, that it was unlikely schools would acquire class-conscious admissions. The Supreme Court decision will be the latest development in a string of conservative attacks on DEI initiatives in classrooms around the country. Hopefully, race-conscious admission practices will remain in place.