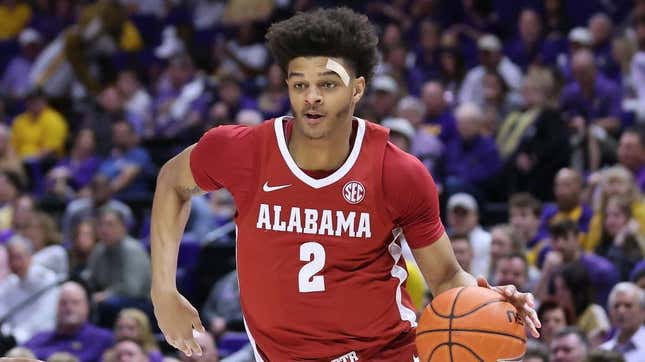 While the Ex-University of Alabama basketball player Darius Miles has been labeled as the one who fatally shot 23-year-old mother Jamea Jonae Harris, he's claiming he's not the one who pulled the trigger.
Are Black San Franciscans Getting $5 Million Each in Reparations?
Court documents show that investigators were told by Miles that he admitted to providing the handgun leading up to the shooting, but is not the one who fatally shot her near the Tuscaloosa campus. The other man arrested in the shooting is Michael Lynn Davis, 20, who was charged with capital murder along with Miles, 21. Both suspects made their first appearance in court on Monday and they are both being held without bond, according to the Tuscaloosa Violent Crimes Unit.
Witnesses who were at the scene the night of the shooting also claimed Davis got the weapon from Miles. There is also surveillance video of the shooting. According to CNN, Tuscaloosa police Capt. Jack Kennedy has been unwilling to share where Miles got the gun from.
Earlier this week, Harris' mother, DeCarla Cotton alleged on social media that she knows the reason her daughter was killed, claiming she did not want to talk to the man who approached her.
According to CNN, The shooting occurred early Sunday morning while Harris was visiting her boyfriend in Tuscaloosa, Ala. The two stopped on The Strip, a group of restaurants and stores near campus, to get something to eat when Harris was approached by a man who started to flirt with her. Harris denied the advances.
As Harris and her boyfriend were trying to leave, a man walked up to the car and started shooting in the car, which resulted in Harris' death. Her boyfriend returned fire in self-defense and hit one of the suspects.
Harris was taken away from her 5-year-old son, Kaine. A GoFundMe has been created by Cotton to assist her with the care of her grandson.