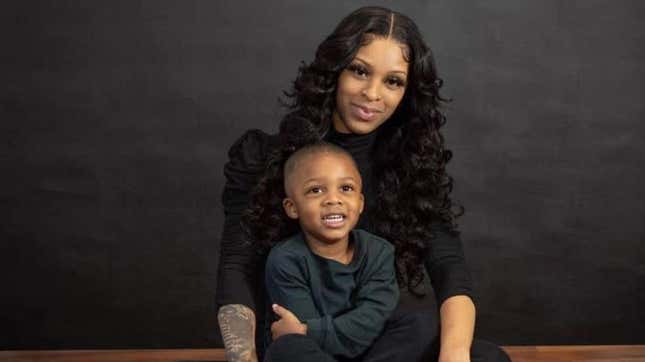 University of Alabama basketball player Darius Miles was arrested and charged with the murder of a 23-year-old Black woman on Sunday. While the murder in itself is a terrible act, the alleged reason she was killed is just as sad.
Republican-Led Political Expulsions Like In Tennessee Will Be The New Norm
DeCarla Cotton, the mother of Jamea Jonae Harris, the woman who was killed, wrote on Facebook that her 23-year-old daughter was killed because she would not talk to Miles. In a post from WBRC-TV, Cotton commented, "Took my baby life because she wouldn't talk to him!!!!"
Along with Miles, Michael Lynn Davis, 20, was also charged with capital murder in the shooting. Davis is not associated with the University of Alabama or their basketball team. Both are being held without bond, according to the Tuscaloosa Violent Crimes Unit.
The shooting occurred early Sunday morning while Harris was visiting her boyfriend in Tuscaloosa, Ala., where the university is located. According to CNN, the two stopped on The Strip, a group of restaurants and stores near campus, to get something to eat when Harris was approached by a man who started to flirt with her. Harris denied the advances.
As Harris and her boyfriend were trying to leave, a man walked up to the car and started shooting in the car, which resulted in Harris' death. Her boyfriend returned fire in self-defense and hit one of the suspects.
The University of Alabama athletics department said in a statement after Miles's arrest, " We were made aware of the recent charge against student-athlete Darius Miles; he has been removed from campus and is no longer a member of the Alabama men's basketball team."
It should be no surprise that Harris' family is devastated by her death and is doing their best to remember her for how she lived her life. Cotton, Harris' mother, told AL.com, "She was a beautiful young woman who loved her family and most of all her 5-year-old son Kaine."
She continued, "She was just trying to enjoy her weekend with her cousin that attends the University of Alabama and her boyfriend."
Harris' first cousin, Kennedi Henderson told AL.com, "She was a humble soul, and she was always a happy soul."
A GoFundMe has been created by Cotton to assist her with the care of Harris' toddler son, Kaine. The fundraiser reads, "She leaves behind a five year old son that will never know how beautiful his mother was inside and out. She had a heart of gold and was loved by all."