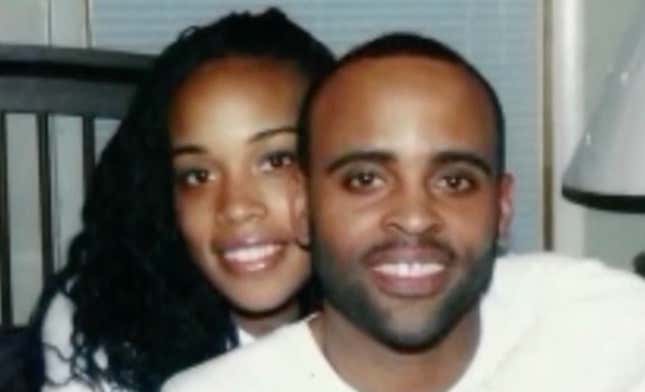 A 52-year-old Jersey City man was fatally shot by police after they responded to his mental breakdown Sunday. However, it was the crisis intervention team that called for backup to help "de-escalate" the situation.

Andrew Jerome Washington was released last week from the Jersey City Medical Center Crisis Center after being treated for bipolar disorder and schizophrenia, per ABC 7 New York. His family said they worried he had been released too soon and told reporters he stopped taking his medication. Over the weekend, Washington's family called the crisis team to report he'd been talking loudly to himself and banging on apartment walls.
Several Jersey City Emergency Services Unit personnel responded to Washington's home Saturday but left after he refused to go with them. The following day, EMS responded to Washington's home again, but called Jersey City police for backup, describing him as a "violent and emotionally disturbed person."
Once the cops arrived, everything went downhill.
Read more from PIX11:
According to police, Washington charged at them with a knife as officers attempted to de-escalate the situation.


Police said a Taser was used before an officer fired their gun. The incident was captured on multiple body cameras that will be turned over to the New Jersey Attorney General's Office as part of the investigation, authorities said.

Family members said he died after surgery at Jersey City Medical Center.
Washington's fatal shooting wasn't even the first time he'd been shot by police while in the midst of a health crisis, according to his aunt, Lisa Mendez. In 2011, he refused medical help and was shot in the arm by an officer during a confrontation. This time, she said she asked the officers to use non-lethal projectiles or rubber bullets instead of real ammunition.
"At one point it seemed like they were going to go in and bring him out, then all of the sudden the SWAT team came in, they're telling us to back up. Why are we backing up? It just turned real ugly," Mendez told ABC7.

Washington's shooting appears to fit a tragic pattern of Black folks in mental health emergencies dying at the hands of police officers.
Since 2015, 300 Black people suffering a mental crisis were killed by the police, according to The Washington Post's police killing database. Incidents such as these is why the Black community calls for crisis intervention teams in place of police to respond to mental health calls.