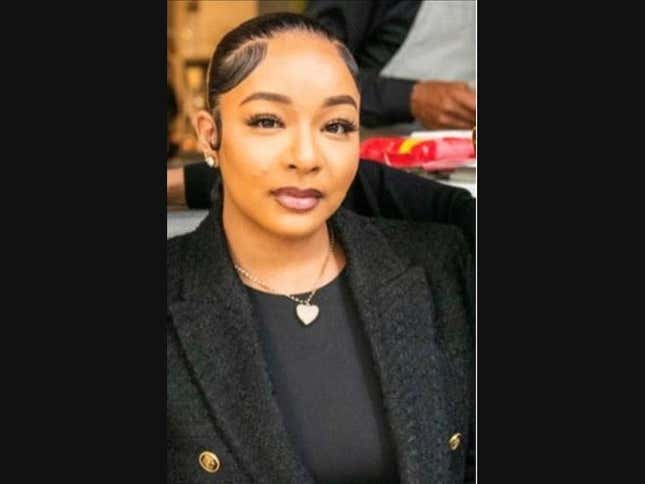 On Tuesday night, friends and family of a missing New Jersey couple were handing out flyers in Newark hoping it could lead to the women being found. Imani Glover, 25, and her girlfriend Destiny Owens, 29, have been missing for over two weeks.
America's Got Talent Host, Terry Crews, Shows Full Gratitude For Writers On Strike
Glover's mother, Shantia, told PIX11 News that her daughter said she was at Newark Penn Station during a call made from a stranger's phone because she had lost her own.
"The last time I had a conversation with Imani was Dec. 31. I said, 'Is anything going on?' I said, 'Where are you?' And she said, 'Mommy, I'm alright. I just want to say I love you and happy New Year,'" Shantia Glover explained.
Newark police ultimately issued a missing persons alert for Glover. On January 4, it was reported that Imani was allegedly last seen a few days later inside the Jimmy Jazz store on West 125th Street in Harlem.
Tuesday's initiative was partially organized by Kason Little, who is part of a Black Lives Matter local chapter. "We need to make sure we are working day in, day out to help bring them back home. Make sure they are safe and unharmed," Little remarked.
Destiny Owens' mother, Tamika, hopes for the safe return of her child. "I just hope somebody sees her and reaches out to me and lets me know where my baby is. I just want to hear her voice. I just want to know she's OK," she said.
Shantia Glover added: "I just want to see my baby. I just want to be able to feel her touch, to know she's fine. If anyone knows where Imani is at, please tell me. Please let me know."
Imani Glover was described as 5 feet 4 inches tall. She weighs 135 pounds and has several tattoos. Destiny Owens is 5 feet 6 inches tall, is wearing long brown braids and weighs 130 pounds.
If you have any information on this case, please call the Newark Police Department's tip line at 1-877-NWK-TIPS.