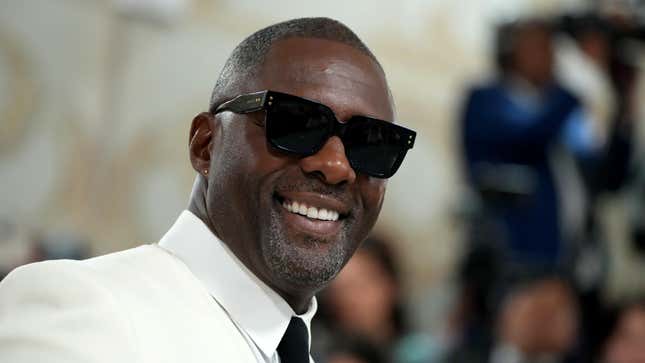 Idris Elba and his wife Sabrina are about to expose the real struggles Black artists face in the music industry in an upcoming docuseries.
Idris Elba Is Back in, Luther: The Fallen, Sun Our TV Pick This Week
Per Variety, Paid in Full: The Battle for Payback (w/t) is set to "examine the exploitation of Black artists by the music industry and explores what it would look like for Black artists to receive reparations." It will also delve deep into the "historic injustice suffered by the music industry's Black artists, including the disparity of profits received by them, despite having created the records that have driven the fabric and culture of popular music. The series will also look at racial inequality in the music industry both today and in the past."
The focus of this forthcoming project should come as no surprise for the Luther star, seeing as how when he's not gracing our screens with his acting chops, he's turning up the tunes as a popular DJ (and has been one for years)—commonly referred to as "Big Driis." In fact, just last month, he put on a show for thousands of people at this year's Coachella. The topic of Black artists not getting what they're owed is also a tale as old as time and unfortunately, spans across multiple industries.
Speaking on the importance of the upcoming series, Elba explained:
"This is a story that touches all of us. It's about the people who created the soundtracks of our lives in popular music and the pain of their exploitation. It's also about bringing the music industry to account for the injustice inflicted on generations of musical talents who have been deprived of their rightful rewards both financially and in terms of status and respect. At the heart of it is the need to make amends–granting acknowledgement and paying back what is due."
The series has been commissioned by CBC, the BBC, and will also feature author and filmmaker MK Asante Jr and the Director of Innovation, Industry and Enterprise at Ravensbourne University London Lawrence Lartey. A premiere date for the project has not been set.