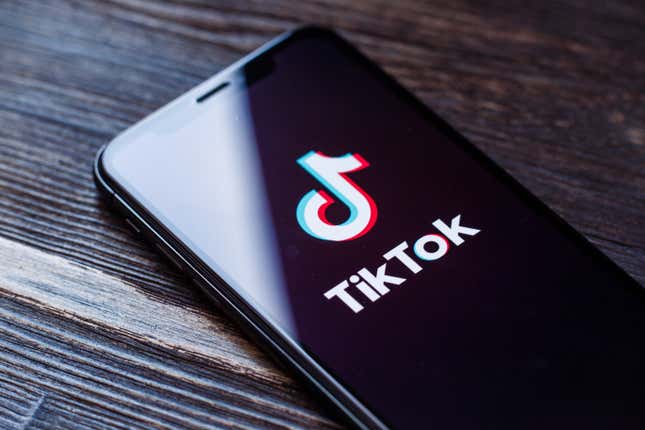 "You've got to work twice as hard to get half as far." It's sad to think that as we ring in the new year of 2023, this adage feels just as true as it did some sixty years ago. And while it was once assigned to more traditional means of progress such as education, or professional fields like medicine or law, new areas of employment like the influencer industry only reflect that time is the only thing that's changing.
American Ninja Warrior: Season 15 Is Our TV Pick of The Week
Black content creators are calling out the influencer industry for having to be "nearly perfect" to be seen as good enough to partner with big brands. As NBC News reports, Antoni Bumba, a Black influencer, and her former roommate, a white influencer, saw vast differences in the PR packages they would receive.

"As far as it goes for those free ops, you gotta know people, and you gotta know [white] people," said Bumba, a lifestyle creator with 938,000 TikTok followers.
Bumba and her friend decided to test this theory in an easily measurable way by emailing the same company at the same time. Bumba says that her friend was gifted by the company shortly afterwards, while she received email correspondence stating that the brand had reached its capacity for gifting, despite the fact that Bumba has a significantly greater following than her former roomie.

The conversation around the inequity has been growing on TikTok where creators are sharing their own stories, as well as what they've witnessed. Lifestyle creator Victoria Paris for example, who is white with 1.5 million followers, is using her platform to amplify the disparity. In one video, Paris discusses PR lists often being biased and looking for influencers who look like them.

The content creator states that brands "don't understand that, like, when you give to people who look just like you, you're leaving out a lot of people who don't look like you or you're creating … a disadvantage."

Another creator by the name of Darius Hall (@poorlildarkbxy), a Black TikToker says that they amassed debt in an attempt to create content with items they've had to purchase themselves.

"People don't realize that getting PR is a very essential tool, especially within this industry," said Hall, who has 209,000 followers on TikTok. "Some of the products that people want me to review or want me to talk about, it's a little expensive, and sometimes I ain't got the coins for that."

Most creators do buy products that they actually endorse, and build content around it in hopes that the brand will take notice, and begin gifting them (and paying them) to create more. It's essential to the strategy in order for creators to take their passion full time. For Black creators like Hall, however, the process drags on as the money and the opportunities are inconsistent.

May Ndolo, a Black comedy TikToker with 1.9 million followers says that Black creators are often excluded from opportunities that could propel them forward.

"We have to be perfect before brands will even touch us," said Ndolo. "And it sucks, because, like, you know, perfection is so hard to attain, and why are we forced to reach perfection when white influencers can just do whatever?"

In response to videos by creators like Ndolo calling out brands for their unfair practices, some companies like makeup brand Urban Decay are actively listening and implementing change.

"Our Urban Decay social team humbly listens to the continued conversation around a need for increased inclusivity. I'm proud that our creator partners have taken note of UD's continued efforts to bring action to this dialogue — not just because it's so needed, but because it's part of who we are as a brand," said Malena Higuera, Urban Decay Cosmetics' U.S. general manager. "In fact, our team recently expanded our PR database upwards of 1,000+ names featuring influencers and consumers alike who have voiced that they, unfortunately, don't feel seen online."

Bumba says that she is encouraged by the recent conversations taking place, and that she's looking forward to seeing what comes from it all.

"I want to see, like, these creators that I've been watching — these Black creators, these queer creators, these Hispanic creators, these Asian creators — get more opportunities," she said. "And I want to see that in 2023."