CBS Los Angeles and BV Black Spin are reporting on new evidence suggesting that Los Angeles Police Department officers may have been involved in the 1997 murder of rapper Christopher Wallace.
According to witnesses, a lone gunman in the driver's seat of a black Chevy Impala pulled up to the truck, where Wallace (better known as the Notorious B.I.G or Biggie Smalls) was sitting in the passenger seat and opened fire. Wallace died shortly thereafter.
The Wallace family filed suit against the LAPD in 2005, bringing forth additional evidence that implicated LAPD officers in the murder.
The new evidence involves an alleged conversation between Rafael Perez (an LAPD officer who is in jail for an unrelated crime) and his cell mate. Perez and David Mack, another LAPD officer, reportedly had a relationship with Death Row Records, the label that represented Tupac Shakur (and of course, everyone remembers the East Coast-West Coast rap rivalry of the 1990s, and the roles of Biggie and Tupac at the center of it).
In sworn statements, the cell mate said that Mack and Perez were on the scene when Biggie was killed, and that Perez was working security. The cell mate strongly believes that Perez had something to do with the murder.
G/O Media may get a commission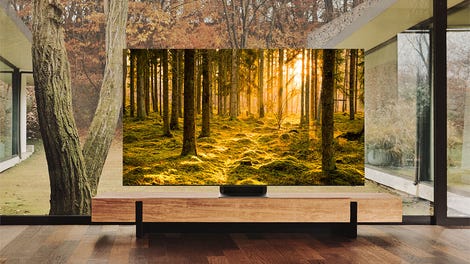 Up to 40% off
Samsung Smart TVs
And all this time, we thought Chris Rock was just being funny when he referenced Biggie's death in 2004's Never Scared and proclaimed, "The government hates rap." Hmmm.
Read more at BV Black Spin.
In other news: Congressional Black Caucus Blasts Obama's Budget Cuts.