Lyric McHenry was celebrating her 26th birthday when she left her party at New York City's Dream Hotel without saying a word to the gathered guests. Early the next morning, on August 14, she was found dead on an overpass above the Major Deegan Expressway in the Highbridge area of the Bronx with "scraped knees and a glassine envelope of cocaine in her pocket," according to a The New York Times profile published on October 14. McHenry was also discovered to be approximately five months pregnant at the time of her death.
The budding filmmaker from a Hollywood family entrenched in the entertainment industry was best known from her appearances on best friend EJ Johnson's short-lived reality show EJNYC on E!. Both the death and the pregnancy of the Stanford University graduate, who'd also done a stint as a video assistant and occasional vlogger at style site Refinery29, were not only a shock to her family and friends but deeply mysterious; none of her assembled guests, including sister Maya McHenry, knew why she'd left her celebration or with whom.
However, there was speculation that an increasing involvement with drugs—specifically, cocaine—may have led to McHenry's departure and eventful death.
"She partied like everybody else parties," Maya McHenry told the Times. "I think it was getting a little bit out of control, but that's just because we live in 2018 now."
G/O Media may get a commission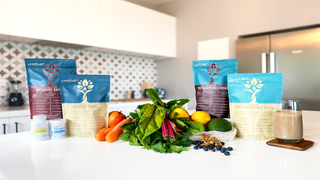 On Wednesday, the New York Police Department belatedly announced that an arrest had been made in connection with McHenry's death, which the medical examiner has ruled an accident due to an overdose of cocaine, heroin and alcohol. Bronx resident Alexis Mejia-Ramirez, 29, was arrested on Oct. 15 and charged with concealment of a corpse and tampering with evidence for transporting and leaving McHenry on the sidewalk above the Major Deegan. As reported by Refinery29 and the Times, Meija-Ramirez was identified through phone records, witness interviews, license plate readers and surveillance footage from outside the Dream Hotel and near where McHenry's body was found.
However, police do not believe Meija-Ramirez acted alone. A criminal complaint alleges the involvement of "two other male individuals" who assisted Mejia-Ramires in transporting McHenry's body. Currently, detectives only have nicknames and physical descriptions of the individuals in question.
According to the Times, Meija-Ramirez was released on Saturday on $1,500 bail and has yet to comment on the allegations. After an appearance in Bronx Supreme Court on Wednesday afternoon, his lawyer, Frank Rothman, contends that his client shouldn't be facing charges.
"This is a tragic death, but he shouldn't be charged with a crime," said Rothman. "How do you conceal a corpse by leaving it on a street in the Bronx?"
Video surveillance showed McHenry getting into a white BMW with Meija-Ramirez when she left the Dream Hotel the night before her death. Her father, film director and producer Doug McHenry, told the Times. "The video shows she looked into the car, then she left, then she came back. There was a hesitancy there."
Mr. McHenry has been vigilant about trying to unravel the mystery of his daughter's death. "I do want these people made an example of," he was reported to have said in an interview. As he told the Times, "I don't want this to be: black girl, drugs, something funky went on, what do you expect?" He later added that his daughter's demise "was something that could have happened to anyone's girl."
While Meija-Ramirez is not being charged with causing Lyric McHenry's death, no one knows if there was any chance she could've been saved by a different series of events. "If they had dropped her off near a hospital or something, things might have been different," her father said to the Times.