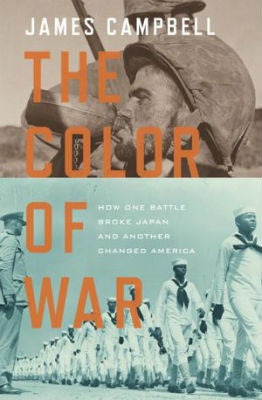 At first glance, The Color of War may not seem like much more than author James Campbell's recounting of the timeline of an obscure naval battle against Japan during World War II. But the July 1944 skirmish against the Axis powers' Pacific elite is quickly complemented by an equally gruesome battle stateside as black sailors find themselves facing the naval chopping block for an unfortunate event in which many of their brethren died.
The Color of War encapsulates the horrors of war and racism into two juxtaposing narratives, each of which helps unravel the path to one of the military's first civil rights triumphs.
The Color of War is now available online and in bookstores. 
Previous recommendation: It Worked for Colin Powell.
Got ideas for The Root Recommends? Send them to recommendations@theroot.com.