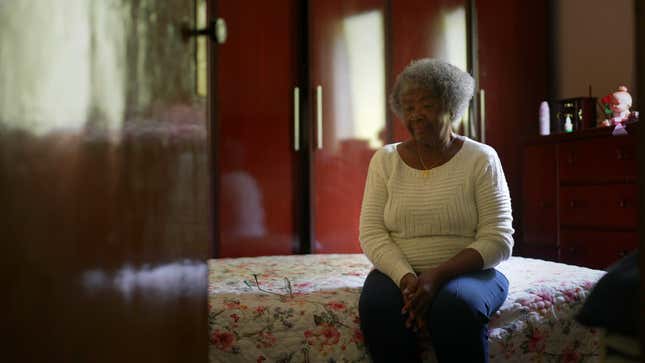 There are two new promising drugs that could tentatively treat Alzheimer's: Leqembi (from biotech firms Eisai and Biogen) and an experimental treatment developed by Eli Lilly (LLY.N), donanemab. They work by removing a dangerous protein called beta amyloid from the brain that affects the 6.5 million Americans who are battling the disease.
Tackling A Black Maternal Health Crisis & Embracing Reproductive Justice | The Root Institute
However, Alzheimer's experts believe that white people may benefit from the drugs more than Black people. Elderly Black Americans are twice as likely to have dementia than their white counterparts. However, they were screened out of clinical trials of these drugs at a higher rate, according to researchers working closely with the firms.

The researchers stated that speculative Black volunteers with early disease symptoms did not have enough amyloid in their brain to be a part of the trials. In addition, Hispanics—who have dementia at one and a half times the rate of white people—were also left out at a higher rate due to low amyloid. However, the researchers explained that it wasn't as prevalent as it was in Black people.
Around 20% of older Black people are believed to have Alzheimer's or another dementia, which is twice the rate of white folks and higher than Hispanics who are diagnosed at around 14%. Some medical experts are looking into the higher rates of dementia in Black folks to see if it's due to other factors other than Alzheimer's.
They are also looking into if the disease appears differently in people of color who are more likely to have chronic conditions. A US Food and Drug Administration spokesperson stated that the agency knows about the possible exclusion of some Black people from the new treatments due to a lack of amyloid levels.
The spokesperson also explained that the FDA urges companies to increase the diversity of their enrollment in their ongoing trials and in the past, would have companies submit a plan to explain how they were going to do so. Cost is another barrier for those seeking medicine to treat Alzheimers as Leqembi will cost $26,500 yearly after it received full US regulatory approval this month.