The neighbor who called 911 in concern for Atatiana Jefferson took the stand on day two of ex-cop Aaron Dean's murder trial, per WFAA News. He said the call was because Jefferson's front door was left open, leading Dean and his colleague to respond to the call as a "silent alarm" or a potential robbery.

James Smith said when he saw Jefferson's door open, he walked across the street to investigate but didn't see any activity inside the house, per the report. Jefferson's nephew, Zion Carr, testified that the door had been opened because the hamburgers they made for dinner were burning and smoking up the kitchen.
When Smith went back to his house, he called the police about the door and the operator registered the call as an "open structure call" and not a "welfare check" as Smith initially called it. As a result, Dean and his colleague, Carol Darch, responded to the call as if it was a burglary.
Darch was called to the stand to give a play-by-play of what happened when they arrived at Jefferson's home. Her four-hour testimony included a possible procedural mishap on Dean's part: he never announced seeing Jefferson's gun.

Former Fort Worth Police Chief Ed Kraus said Dean's conduct was in violation of multiple department policies regarding use of force, per ABC News.
G/O Media may get a commission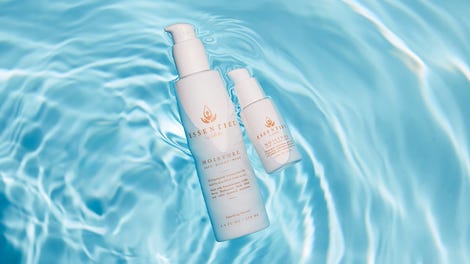 20% off
Essentiel by Adele
"I certainly have not been able to make sense of why she had to lose her life," he said.
Read the takeaways of her testimony from WFAA:
Asked what happened immediately after the shooting, Darch says she encountered then 8-year-old Zion Carr: "As soon as I came through the door, I heard the baby and that became my sole focus." She says she tended to Carr as other officers who arrived on the scene performed life-saving procedures to Jefferson's body. She says Dean did not perform life-saving measures. She also notes that Dean muted his bodycam, but did note know why. She says internal affairs then arrived on the scene to interview her and Dean, per protocol.

While on the stand, Darch explained that she and Dean did not park their police car in front of Jefferson's home or verbally announce their presence on the property because of "open structure" call procedures, which state police should not alert a potential burglar to their being there and give them time to escape. She then describes the moment when she and Dean encountered Jefferson — and specifically when she heard Dean start to give commands to a person on the property. Darch said:

"I heard him give commands, I started turning. I was halfway through my turn and I heard the shot." Asked what she saw when she turned around, Darch says she saw Dean and, over his right shoulder, what she later learned to be Jefferson's face in the window. "The only thing I could see was eyes, really. I couldn't make out if it was a male or a female. I just saw someone in the window and I saw their eyes — as big as saucers."