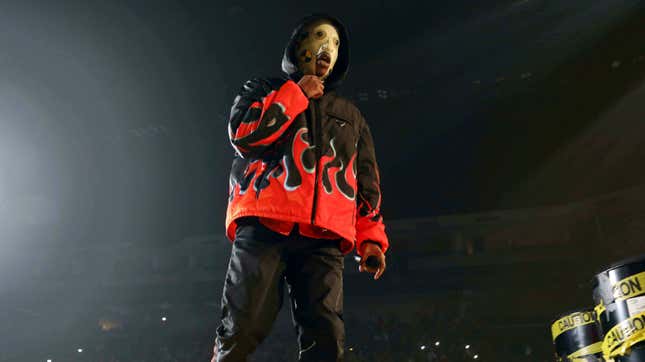 A$AP Rocky hit the ground running and hit the concert stage about a week after returning to the States following a monthlong stint in a Swedish jail—and can we just say that he is thankful AF?

America's Got Talent Host, Terry Crews, Shows Full Gratitude For Writers On Strike
"I'm so happy to be here right now. That was a scary, humbling experience, but I'm here right now," the still-embattled rapper told the crowd at Real Street Festival in Anaheim, Calif., Sunday, the New York Daily News reports. "God is good, man, you know what I'm saying?"
Rocky and co-defendants Bladimir Corniel and David Rispers Jr. were allowed to return to the U.S. from Sweden Aug. 2, while awaiting their fate with regard to accusations they assaulted a man there during a street brawl.
Rocky has maintained that he and his team acted in self-defense.
However, there is no bail system in Sweden, and while police investigated the claim and there was a subsequent trial, Rocky was held in jail under conditions U.S. authorities likened to a "toilet."
As the News reported, during the concert Sunday, Rocky, government name Rakim Mayers:
expressed gratitude for all the people, fans and non-fans alike, who "felt sympathy and sympathetic for my situation" following his June 30 arrest for his alleged involvement in a Stockholm street brawl.

"People was praying for me. That uplifted me when my spirits was low. I can't thank y'all enough, man. That was crazy. Thank you so much," he told the crowd.
But with a verdict expected Wednesday, the 30-year-old, who faces up to two years in jail if convicted, also asked the crowd for continued prayers:
"Everybody listen. I know y'all was praying for me. I'm gonna need y'all to keep praying for me. You know what I'm saying? Hopefully, with God's will I'm not guilty," he said.